The Transformers comic relaunch from IDW has been a pleasant surprise thus far, and issue #4 will introduce a new character to the series and its mythos. Artist Andrew Griffith shared his initial designs for the new female bot on Twitter today, and to say it is eye-catching is an understatement.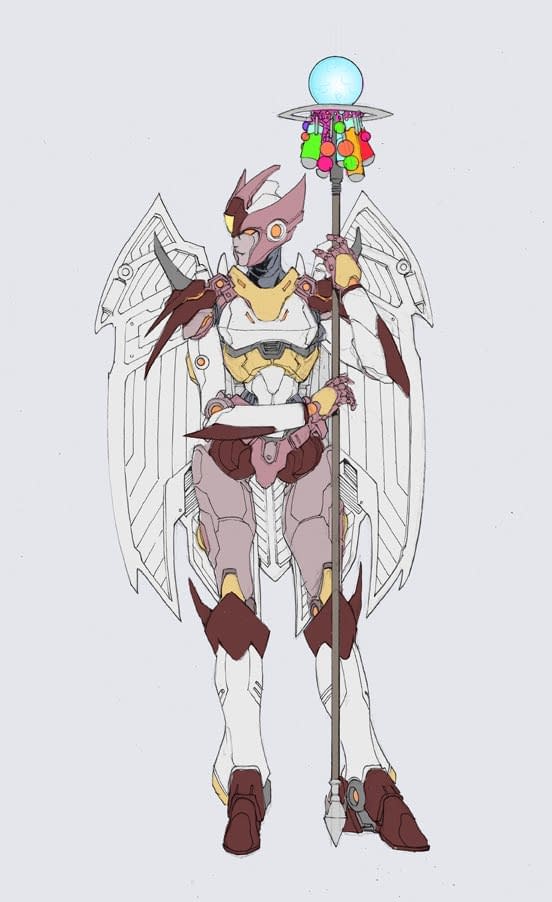 Some news! I'll be doing some art in issue 4 of the @IDWPublishing #Transformers reboot, and got to design a new female character for it. Can't say much about her role but @IDW_David_M gave me permission to share her design. Colors are the rough ideas I shared with @jcburcham.
Who is this new female bot? Will she be on the side of Megatron or Optimus? On no side? Is she the one who took out Brainstorm? Also- this design is pretty stellar. I love the colors, I hope they stick with that.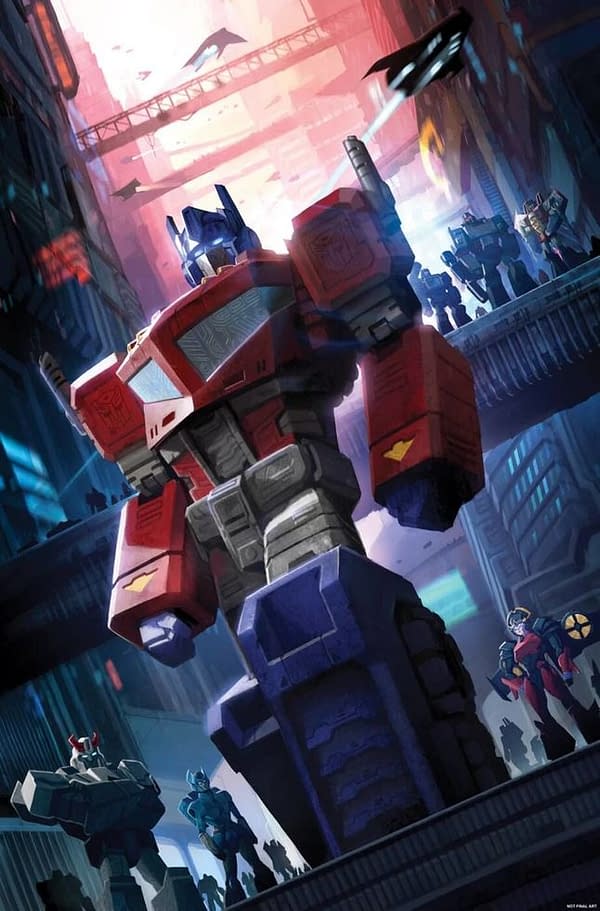 Transformers #4—Cover A: Sara Pitre-Durocher Cover B: Umi Miyao
Brian Ruckley (w) • Angel Hernandez & Ron Joseph (a) • Sara Pitre-Durocher (c)
Prowl and Chromia are investigating the disappearance of a missing scientist in the wilds of Cybertron when a mysterious figure crosses their path. Who is he and what does he know about the murdered scientist? And where is Bumblebee disappearing to at all odd hours?
FC • 32 pages • $3.99
Enjoyed this article? Share it!