Nineteen Thoughts About Nineteen Comics – Superman Unchained, Suicide Squad, Guardians Of The Galaxy, Walking Dead, Avenging Spider-Man, The Crow, Green Lantern Corps, Bravest Warriors, Six Gun Gorilla, Breath Of Bones, Batgirl, Supurbia, Manhattan Projects, Savage Wolverine, Wolverine, Uncanny X-Force, A1 And The True Lives Of The Fabulous Killjoys
Superman Unchained #1 makes a lot of fuss about the foldout page (video here). But my favourite is one panel tucked away near the back. Big weapons, small church… Talking of weapons, why can't Obama hire Harley Quinn as his press spokesman? I mean, it's not like she can do a worse job right now and a little honesty could go a long way. (Suicide Squad) Yeah, Badoon, tell me about it. (Guardians Of The Galaxy) Looks like The Walking Dead has its own Brotherhood/Sisterhood issues. It's a book, and indeed TV show, that has received criticism for its gender politics over the years, but it certainly doesn't try to avoid the issue.
Really like this opening of Avenging Spider-Man today. The use of Spider-Man's eyes to separate out differing events, the webbing as circuit, fed into my the all seeing Octo-Spiders, its a very elegant representation of a rather complex experience. The Crow gives us a police procedural. With the police being incredibly incompetent. Always makes a nice change.
Gotham, back in the day. When the sun shone, when the clouds weren't grey and Batman was just starting out. Less of the billion dollar Batcave, more of the rough and ready street bruiser. Capullo's lines suit this style to a T, and the colouring is inspired. Yeah, I only speak for the Brotherhood. Green Lantern Corps #21. Where pillow talk becomes plot relevant when fighting stuff. Got to love that Indigo overbite.
It just seems to much simpler in Bravest Warriors. Six Gun Gorilla launches with an apocalyptic nightmare which is part Heinlein and part… David Jason from The Darling Buds Of May?
Perfick. While Breath Of Bones: Tale Of The Golem #1 has David Jason from Porterhouse Blue.
Batgirl continues the misery porn. The comic that Tumblr loves to hate to love to hate to love. And… it seems to be getting to her. I totally only speak for the Brotherhood. (Supurbia #8) The Manhattan Projects takes its fascination with body morphism further this issue. There isn't a body that can't be twisted, warped, cut, pulped, disassembled, reassembled and… just not tidying up after disembowelment. They should get a maid, or something.
The two faces of Wolverine – literally it seems. In Savage Wolverine, the… well, savage version. And in Wolverine… the negotiator.If he wants to. If his face isn't been fried off. And, you know, safe in the knowledge that he has six adamantium blades tucked handily away underneath the subcutaneous fat. He can even stand in a field of sheep in Psylocke's dream in Uncanny X-Force without kicking off. And seriously Betsy? Lord Braddock sent you to New Zealand to work on a sheep farm? Surely he has his own farms that were a little closer… you grew up on an estate for goodness sake.
Peter Panzerfaust #11 blows things up good. Every now and then it lets you forget this is a war comic. Every now and then, it's hunting deer and fighting wolves in the snow, or talking for ages in old, echoey abandoned buildings… and then it all blows up. A1 #1 mashes up Dr Moreau with Alice In Wonderland… which is one of the League Of Extraordinary Gentlemen tricks. Someone give the talking rabbit a stopwatch…
Yeah, I'm with the Fabulous Killjoys Brotherhood.
Comics courtesy of Orbital Comics, London. Tonight sees the launch of Jason Atomic's Satanic Mojo, inspired by underground comics with work from Atomic, Shaky Kane, Garry Leach and more… for adults only. Go to the gallery and buy the comic… adults only.
---
---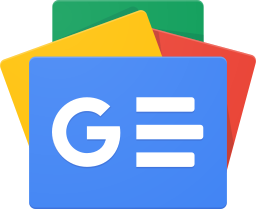 Stay up-to-date and support the site by following Bleeding Cool on Google News today!