U.S.Avengers #12 Review: a Wonderfully Multilayered Issue with Great Commentary
U.S.Avengers #12 from Marvel Comics by Al Ewing, Paco Diaz, Jesus Aburtov, and Joe Caramagna is a great example of when Marvel Comics can do really well, with a fun superhero adventure story that also has a layered commentary on the world outside our window. This particular issue takes a very specific focus on the pop culture fans and readers of today. The issue concludes the current story arc as the team finally locate their lost team mate Cannonball, in the strange Riverdale-esque world populated by Skrulls modelling themselves on characters from the classic Americana comic world.
When we learn of the reason for the handful of 'players' who have been imprisoned as Cannonball has in the dungeon, it becomes clear just what this issue in making commentary on, while still telling a fun, action-packed superhero adventure.
Namely, it becomes clear that Glenbrook leader Ritchie Redwood is a hard-line classicist of the 'Redwood' stories, and when 'Bugface' Brown learns of there being several reboots and reinventions that brought the stories more up to date and added new, more diverse characters to the proceedings, it causes a civil war in their community.
Sounds familiar, doesn't it? Ritchie Redwood's arguments center on not wanting rock the boat, or that adding new elements can make things too complicated. He wants to "keep things the way they're meant to be." These echo the arguments of those wanting comics and popular shows to not show progression and just be the "classic" way they always were — as if adding new characters, new storyline possibilities, and a broader world somehow abolishes the old stories out of existence.
The depths, and perhaps reasons, for Redwood's feelings are perhaps most clear here. Bugface, however, is nothing but excited about the prospect of new story possibilities, new ideas and concepts to explore, and the chance for more people to feel able to take part.
It's the now-ubiquitous argument between keeping the stories the same, and pushing to keep them moving forward and becoming something new — an argument that has been prevalent through nearly every comics discussion in the last few years.
It's an important discussion, and prudent that it be here in this title as U.S.Avengers has been one of the more diverse and progressive titles in Marvel's line, and that has always fought for the idea of unifying across imaginary lines of borders and more.
And in this fun story arc and issue, it shows the very nature of what awesome possibilities lie in adding new and wild ideas to a concept. After all, Riverdale-inspired Skrulls in an Avengers book is pretty zany, but it leads to so much fun and that should be enjoyed and lauded.
The artwork from Diaz and Aburtov is great and in fact perfect for the nature of this story, too. It straddles perfectly the line between detailed modern comic styles and classic cartoons, creating a look that feels instantly both in place as an Avengers title and as an Archie-style book.
It also makes for a pleasant conclusion to the arc, and maybe the series. U.S.Avengers becomes part of the massive Avengers crossover in 2018 that sees all Avengers titles become one book for the weekly event, and it remains to be seen if U.S.Avengers will return after it ends. If not, this makes for a nice end to a series that has been both a lot of fun, and filled with layers or story to explore.
---
---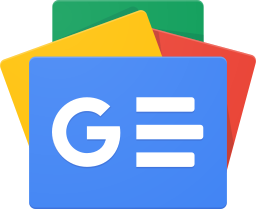 Stay up-to-date and support the site by following Bleeding Cool on Google News today!