Ultimate Universe Returns for Miles Morales' 250th Issue in September
Next week, Miles Morales #250 hits comic book stores. Wait, what? Didn't issue #9 just come out last month? Well, we're talking about legacy numbers here, and in legacy numbers, Miles Morales: Spider-Man #10 is actually Miles Morales: Spider-Man #250. And to celebrate this occasion, as well as Miles' birthday, writer Saladin Ahmed and artist Javier Garron are bringing Miles back to his roots with… the return of the Ultimate Universe?!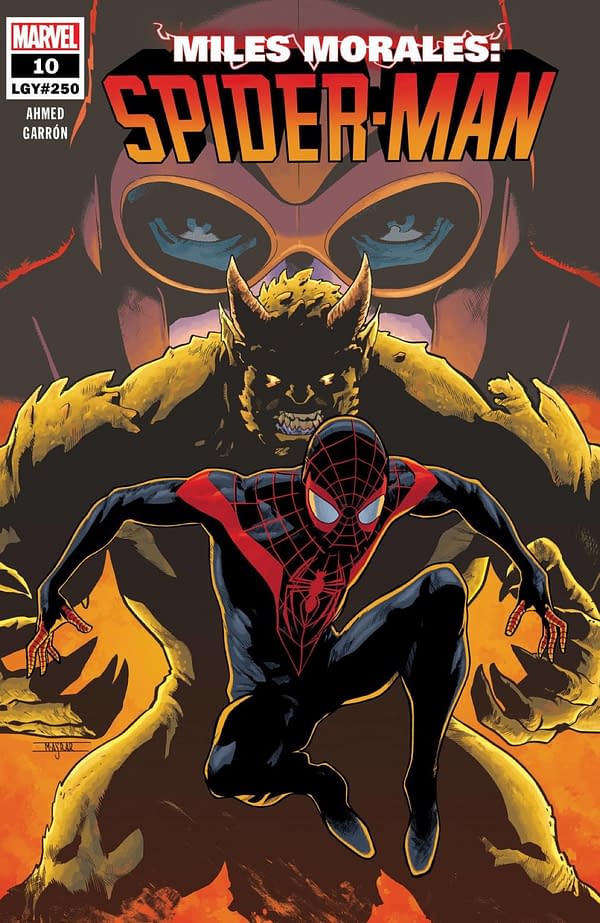 Well, that's what the solicitation from Marvel.com implies, and what the hosts hinted at in the video therein…
MILES MORALES: SPIDER-MAN #10 WRITTEN BY SALADIN AHMED, ART BY JAVIER GARRÓN, COVER BY MAHMUD ASRAR

It's Miles' 250th solo issue! And just in time for the legacy number milestone, it's Miles' Birthday!

The Ultimate Universe comes back to haunt Miles… Who is Ultimatum and how does he have the Ultimate Green Goblin in his thrall?!
We'll find out how serious, and how permanent, this is in September. Or perhaps at San Diego?
Oh, and if you're wondering how those Legacy numbers add up, here's how they were calculated during Marvel Legacy: