Vagrant Queen #2 Review: Fast-Paced and a Lot of Fun
Elida reflects on the night her family's palace was stormed as she and Isaac near forbidden space. It's 100 cubic lightyears surrounded by a force field, and the only way in is through one of the control stations. Elida and Isaac infiltrate one of those stations. Isaac says he has a plan. Elida has her doubts. Meanwhile, the revolutionaries are still scouring the galaxy for Elida.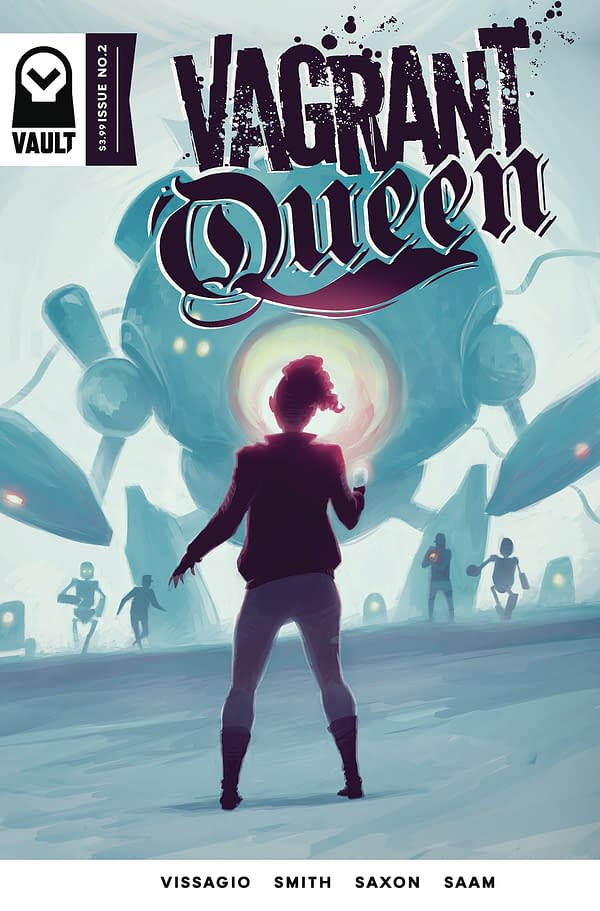 Vagrant Queen really comes to life with this issue. Now that the setting and characters have been presented, the comic has space to be an energetic and exciting space opera. Elida gets time to show how much of a badass she really is, and Isaac gets to be a smug yet pretty charming outlaw.
This issue has a very nice flow to it. There is a clear and direct goal. There is mystery thanks to Isaac suspiciously keeping the plan to himself. This culminates in an action scene where Elida turns into a one-woman army which had me glued to the pages.
Vagrant Queen has a great sense of humor too, but it knows how to balance it in such a way that no wind is taken out of the drama or tension. Many comics have difficulty in accomplishing that.
Elida is quite smart too. She picks up on subtle details, and it adds a lot to like about her character.
Jason Smith's artwork once more does justice to the story with a stylized and gritty aesthetic that paints the picture of a galaxy of thieves and outlaws. It fits the tone excellently, and Elida and Isaac both have a great visual design. Harry Saxon's color work is well blended and adds depth and atmosphere to the proceedings.
Vagrant Queen #2 is a fast-moving and charismatic action romp set in the space opera setting established last issue. Magdalene Visaggio has set up something both intriguing and a lot of fun with this book, and I'm fully on board with the book now. I highly recommend this one. Give it a read.