Vault Comics is launching a Vampire: The Masquerade comic book in August 2020, from Tim Seeley, Tini Howard, Blake Howard, Dev Pramanik and Nathan Gooden. But how do the credits break down? Each issue is split into two stories that interact with each other, "A story told in twos". Tim Seeley and Dev Pramanik are on the first story, while Tini Howard, Blake Howard, and Nathan Gooden are on the second story. Each issue will include special backmatter that readers can use to play the characters, locations, scenarios, etc. in the Vampire: The Masquerade game.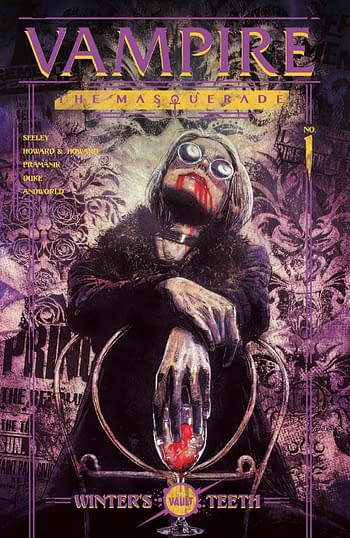 For the uninitiated, Vampire: The Masquerade is a tabletop role-playing game created by Mark Rein-Hagen and released in 1991 as the first of several Storyteller System games for its World of Darkness setting line. One of the most popular tabletop RPG of all time (second only to D&D), it is set in a fictionalized "gothic-punk" version of the modern world, where players assume the roles of vampires, who are referred to as "Kindred", and deal with their night-to-night struggles against their own bestial natures, vampire hunters and each other. Other spin-offs include live-action role-playing games, dice, collectible card games, video games, and numerous novels.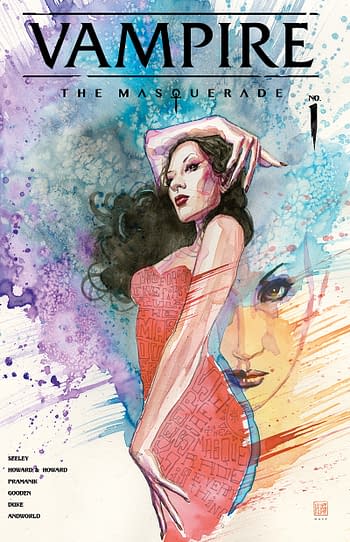 In 1996, a short-lived television show loosely based on the game, Kindred: The Embraced, was produced by Aaron Spelling for the Fox Broadcasting Company. But now? A new comic book series, Winter's Teeth. Vampire: The Masquerade is co-written by Tim Seeley, Tini Howard, and Blake Howard, with art by Dev Pramanik and Nathan Gooden, with colors by Addison Duke, letters by AndWorld Design, design by Tim Daniel, and covers by Aaron Campbell, Nathan Gooden, and David Mack. The first issue will hit store shelves on August 5th, 2020.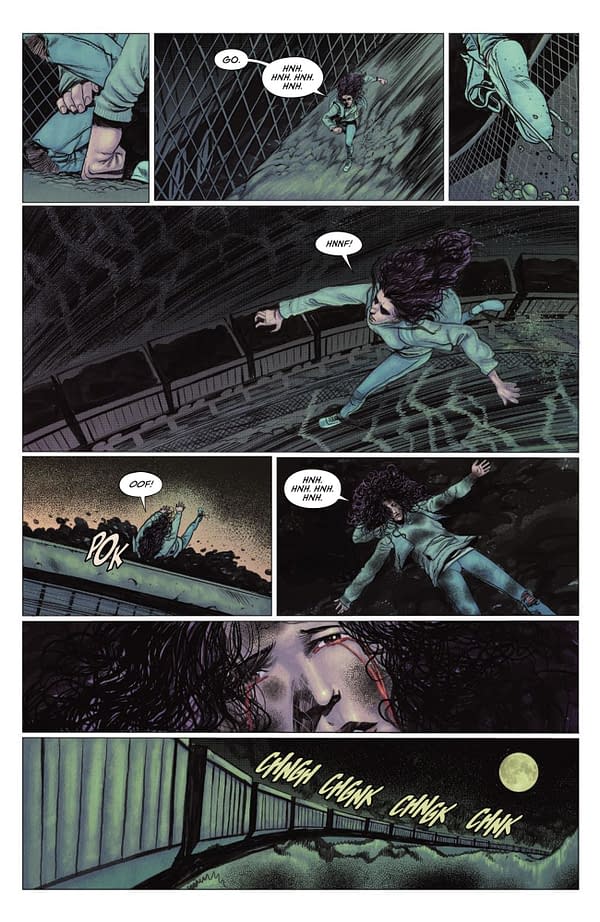 VAMPIRE THE MASQUERADE #1 CVR A CAMPBELL
JUN201443
(W) Tim Seeley, Tini Howard, Blake Howard (A) Dev Pramanik, Nathan Gooden (CA) Aaron Campbell
From the internationally best-selling World of Darkness universe, Vault brings readers a brand-new Vampire: The Masquerade comic series, Winter's Teeth.
When Cecily Brine, a courier for the Twin Cities Camarilla, takes a mysterious younger vampire under her wing, she's dragged into an insidious conspiracy. Will she be able to escape with her unlife and protect her aging, Alzheimer's afflicted sister, or will she be yet another pawn sacrificed to the Masquerade?
Meanwhile, an Anarch coterie investigates a mysterious killing. In Shops: Jul 29, 2020 SRP: $3.99
Enjoyed this article? Share it!