Vampirella: Roses for the Dead #1 Review – A Good Enough Action Horror
Evily is worried for the health of Clare. She has been attacked, is in a coma, and may not recover. She goes to hunt the man responsible. She finds none other than Vampirella also hunting the man. However, she doesn't know who Vampirella is or her intent, so she interrupts the vampire's attempts to feed upon and punish the man. The two women talk after a scuffle.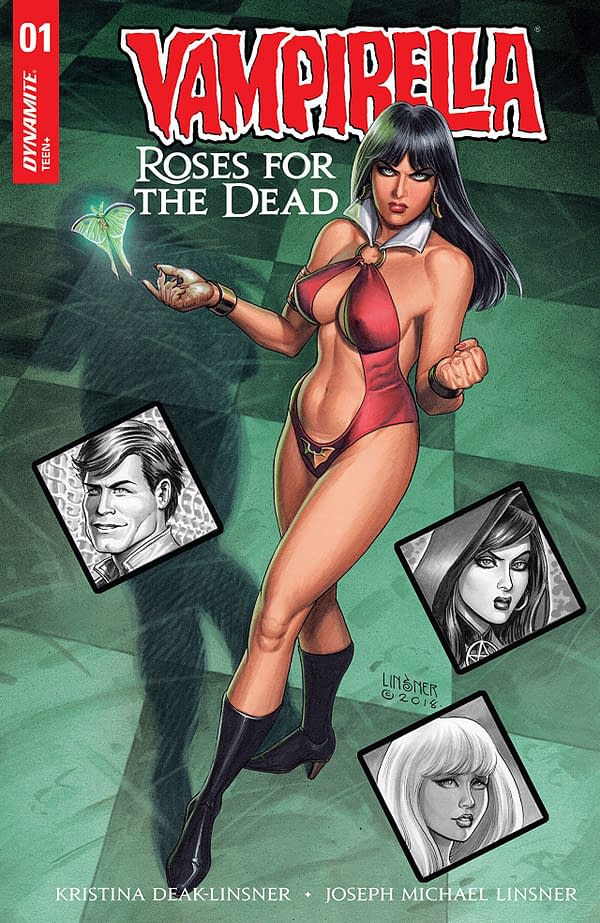 Vampirella: Roses for the Dead #1 is a good starting point for those unfamiliar with the lead character and her world. In addition to the setup, the book recounts the origins of the titular vampire, her ethics, and how she operates.
The comic is quite wordy as a result, and not all of it is necessary. The pacing is bogged down, and the comic ends before the two women can begin cooperating.
Roses for the Dead #1 is a rape-revenge story, even if the comic avoids using the word or acknowledging that the act occurred in any direct manner. It makes some less icky changes from the traditional formula: we don't see the act, and neither of the main protagonists were the victims. It tries to avoid the seriousness of the act, which feels a little like trying to have one's cake and eat it too. That said, it could have been far worse.
The comic still tries to take advantage of the T&A factor in spades, though. Vampirella is drawn posing for the reader numerous times, and it is a little gross considering the subject matter.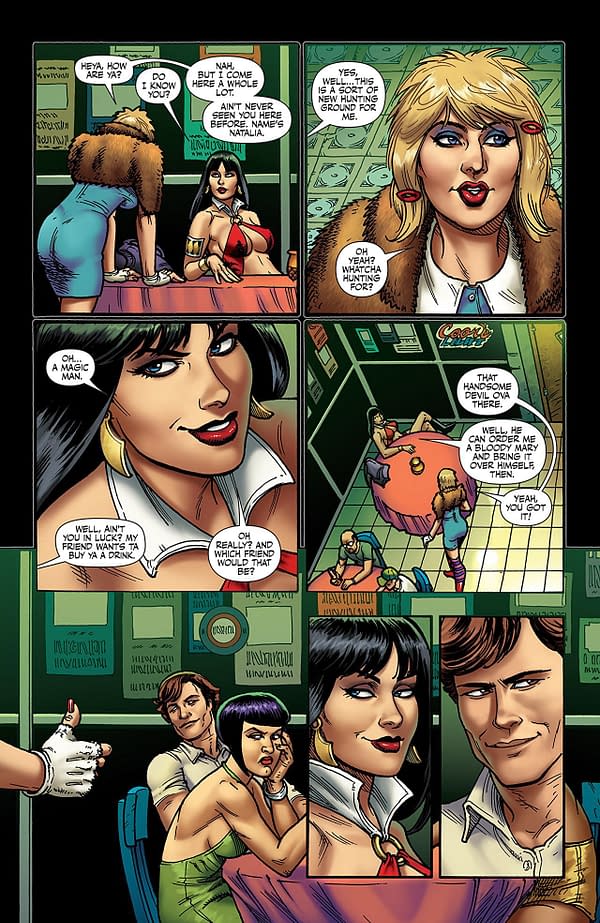 That aside, Joseph Michael Linsner's artwork does look good in terms of style. The detailing is extensive, and the overall appearance has a classic feeling to it. Ceci de la Cruz provides some decent color art too, and the book is appealing despite its attempts at titillation.
Vampirella: Roses for the Dead #1 is a decent enough story intended to introduce the new reader to the main character and the kind of villains she confronts. There are problems, but it's not so bad as to ward people away from it. I can recommend it. Feel free to check it out.