Vault Comics Makes Thirteen First Issues Free Online – Including Vagrant Queen, Friendo, Fearscape and Deep Roots #1
Vault Comics, currently suggesting to folk that they are the new Vertigo, have been publishing a series of creator-owned books from, well, yes, just the kind of people who in another decade, you might have seen from DC's shuttering imprint. And they are making thirteen of their first issues free, DRM-free, for people to sample. And there is good reading amongst them.
With links to the PDF and an Amazon listing for each…
FREE PDF of ALIEN BOUNTY HUNTER #1
(W) Adrian Wassel, David M. Booher (A/CA) Nick Robles
Ben Madsen is a bounty hunter from Arcadia. Yeah, he knows how that sounds, but the job has its perks. He's got time to take care of his aunt, a community that loves him, and the transition from USMS made sense. Following a newsworthy takedown, Madsen is offered a bail he can't ignore. It's attached to a ridiculously dangerous-sounding fugitive, but aren't they always? Unfortunately for Madsen, his mark is not from Arcadia, and the city he'll be tracking him through… well, nobody knows it exists. Penned by award-winning writer Adrian Wassel (The Gifted) & David M. Booher (Powerless) with art by Nick Robles (Clockwork Angels), Vault Comics brings you an original sci-fi franchise, produced by Mark Wahlberg and created by Stephen Levinson.
(W) Dan Watters (A) Val Rodrigues (CA) Dani Strips
Roots, once suffocating under cement, tear through the streets of London to throttle buildings. Vegetable homunculi hold up banks with automatic weapons. There is a green and blooming world beyond our own, fighting back against the human pollutant. We will launch a rescue mission to this Otherworld. But it is cruel and unknowable, and should we become tangled in its vines, more than cities will fall. From Dan Watters and Val Rodrigues comes a story of two worlds, of myth and man, of science and fiction, and the roots they share.
(W) Tim Daniel (A/CA) Patricio Delpeche
El Sueño, Texas was a single street town withering under the shadow of the Mexico-U.S. Barrier. Then the pavement split, and a massive crack spread from one end to the other, rapidly swallowing El Sueño whole. Young couple Avery Lee Olmos and Hark Wright fight to escape the mysterious sinkhole and the malevolent force that beckons from its depths.
(W) Alex Paknadel (A/CA) Martin Simmonds
Leo wasn't allowed toys as a kid, but now that he's all grown up he's going to take yours. He used to play by the rules, but then governments and corporations set fire to the rules and still expected him to behave. He probably would have if it hadn't been for his new friend Jerry. See, Jerry isn't human; he's a personalised marketing VR… and he's malfunctioning. Unhinged ultraviolence from Alex Paknadel (Arcadia) and Martin Simmonds (Punks Not Dead).
FREE PDF of SONGS FOR THE DEAD #1
(W) Andrea Fort, Michael Christopher Heron (A) Sam Beck (CA) Tess Fowler
Bethany is a minstrel with a heart full of adventure, a would-be hero determined to find a missing boy from the town of Llyne, and a friend to all woodland critters. But mostly the dead ones. Because Bethany is also a necromancer. Captured by the vile Lord Rolland, Bethany will make an unlikely friend, who is all-too-good at providing more corpses to raise.
(W) Collin Kelly, Jackson Lanzing (A) Vittorio Astone (A/CA) Nathan Gooden
Grieving mother Shannon Kind awakens on a primordial world, mysteriously wielding the power to shape its destiny. Will she be this world's savior – or its destroyer? From New York Times-bestsellers Collin Kelly and Jackson Lanzing (Batman & Robin Eternal, Joyride) and Nathan Gooden (Powerless) comes a fantasy epic that's equal parts Red Sonja, Dune, and Slaughterhouse Five. Can you survive ZOJAQAN?
(W) Vita Ayala (A/CA) Lisa Sterle
On the night of the biggest storm in New York City history, Elysia Puente gets a call from her estranged little brother Angel, terrified, begging for help. When the call cuts out suddenly, despite the bad feelings between them, Ellie rushes into the night. Finding his broken phone in front of a barricaded subway station, Ellie follows echoes of her brother into the sinister darkness of the underground, desperate to find him before it's too late.
In Shops: Jul 04,
(W) F. J. Desanto, Todd Farmer (A) Federico Dallocchio (CA) Jon Adams
When he executed the last nanotech-enhanced super soldier, John Ravane thought that was the end of the haywire Insurgence Program. Ten years later, in the wake of social unrest, its true legacy is revealed. As sleeper agents scattered throughout the country activate, Ravane must stand between a government he cannot trust and the soldiers he once hunted.
(W) Ryan O'Sullivan (A) Andrea Mutti (CA) Ariela Kristantina
The Fearscape is a world beyond our own, populated by manifestations of our worst fears. Once per generation, The Muse travels to Earth, discovers our greatest Storyteller, and takes them with her to the Fearscape to battles these fear-creatures on our behalf. All has been well for eons, until The Muse encounters Henry Henry, a plagiarist with delusions of literary grandeur. Mistaking him for our greatest Storyteller, she ushers him into the Fearscape. Doom follows.
(W) Natasha Alterici (A) Natasha Alterici (CA) Tess Fowler
Aydis is a viking, a warrior, an outcast, and a self-proclaimed heathen. Aydis is friend to the talking horse Saga, rescuer of the immortal Valkyrie Brynhild, and battler of demons and fantastic monsters. Aydis is a woman. Born into a time of warfare, suffering, and subjugation of women, she is on a mission to end the oppressive reign of the god-king Odin.
FREE PDF of MAXWELL'S DEMONS #1
(W) Deniz Camp (A/CA) Vittorio Astone
Maxwell Maas may be the greatest mind the world has ever known, but at 10-years-old he has a lot to learn. Adventuring to distant worlds through his makeshift multiversal closet door, Max will encounter greatness and menace on a cosmic scale. Fans of Gaiman's Sandman will feel at home in the expansive, daring universe of Maxwell's Demons.
(W) Magdalene Visaggio (A) Jason Smith (CA) Natasha Alterici
Former child queen Elida was driven from her throne at age ten and forced to wander the galaxy, evading the revolutionary forces that wanted her dead. When an old frenemy claims to know the whereabouts of Elida's long-lost mother, she is forced to return to her former kingdom and stage a rescue. Interstellar badassery by Eisner-nominated writer MAGDALENE VISAGGIO (Kim & Kim) with artist JASON SMITH.
(W) Michael Moreci (A) Hayden Sherman (CA) Marguerite Sauvage
Billy Bane is a prophet who got it all wrong, and the galaxy has been burning ever since. All he wants is to waste away in the darkest corner of space with his best pal Dust, a supercharged Fuq bot. But when a new prophet comes calling, Billy is summoned to save the galaxy he's at least partially responsible for destroying. Too bad he couldn't care less. Michael Moreci and Hayden Sherman have thrown Philip K. Dick in a blender with Preacher. Take a sip and get wasted.
---
---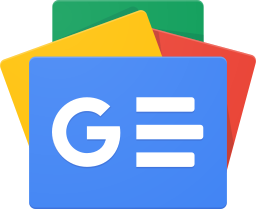 Stay up-to-date and support the site by following Bleeding Cool on Google News today!