Venom #5 Rewrites Venom #1 Already And Eats Its Own Tail (Spoilers)
In the first issue of the new Venom #1 by Ram V, Al Ewing and Bryan Hitch, something from beyond possessed one of Eddie Brock's Venom forms. The one he called Ringo.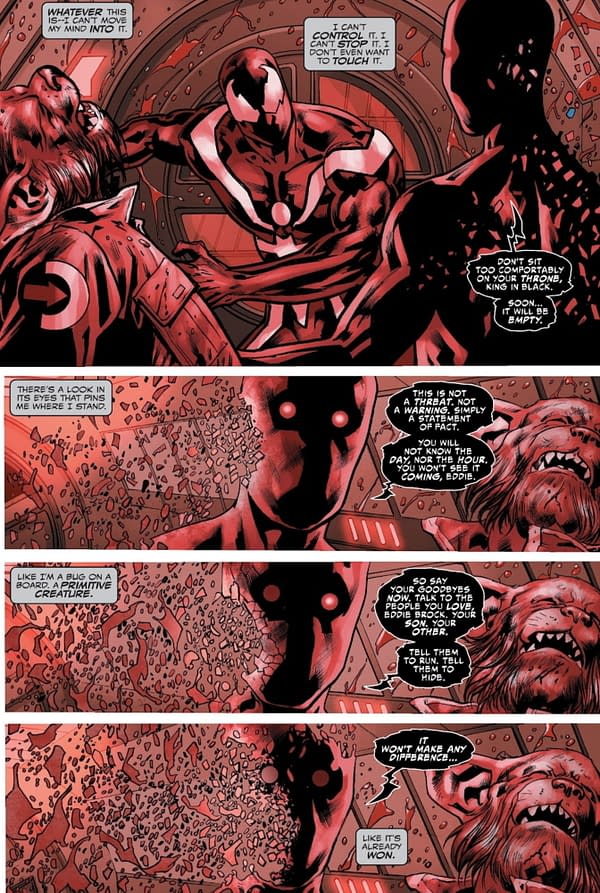 While on Earth, something pretending to be Eddie Brock tried to get Eddie Brock's son Dylan Brock to get up and leave.
Before getting a falling vision of the future, And the past.
Before arriving in Meridius' garden at the end of the first issue.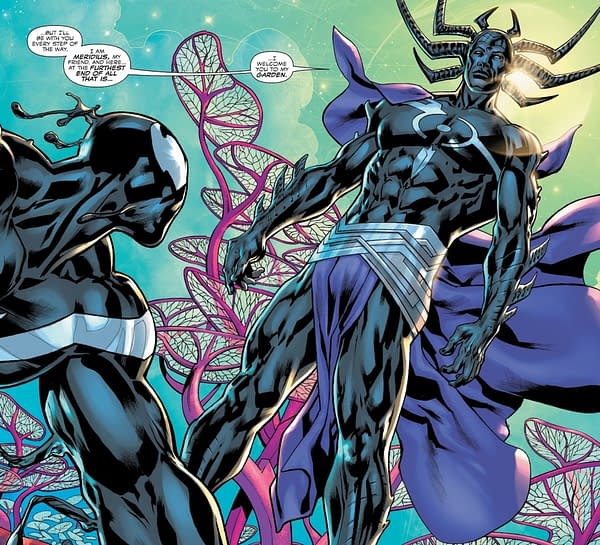 Three issues in, we get to see what happened next. With Meridius as another King In Black with a garden full of them from across time and space. But not a Knull, honest.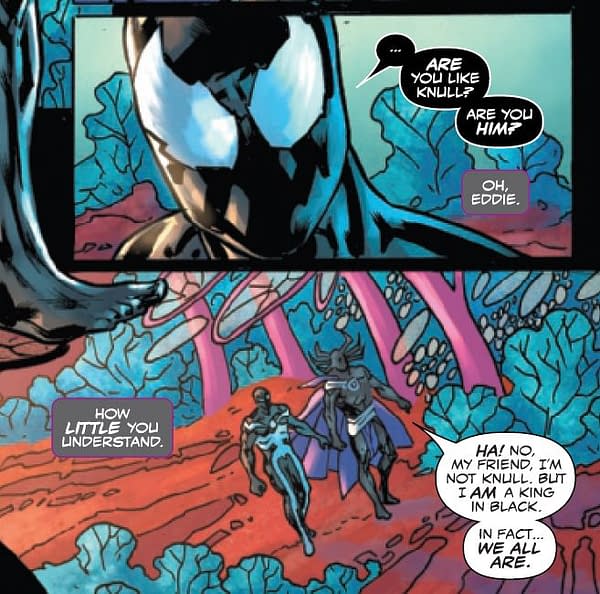 With Meridius then deciding to manipulating Eddie Brock into doing what it needs to bring him to the Garden. After he has already arrived. Cause and effect reversed for shits-n-giggles. First by possessing the Ringo symbiote back in issue 1…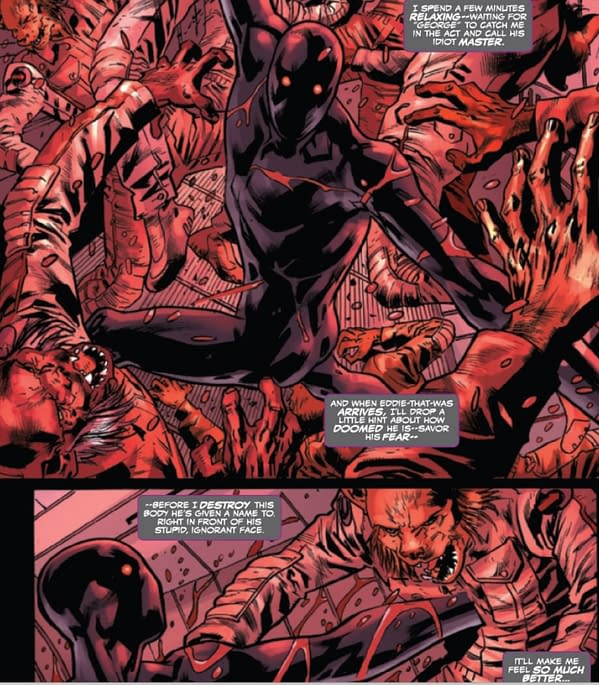 And then visiting Dylan Brock as Eddie Brock. Placing the clues and stepping stoens that will bring Eddie Brock to him. Even though that has already happened.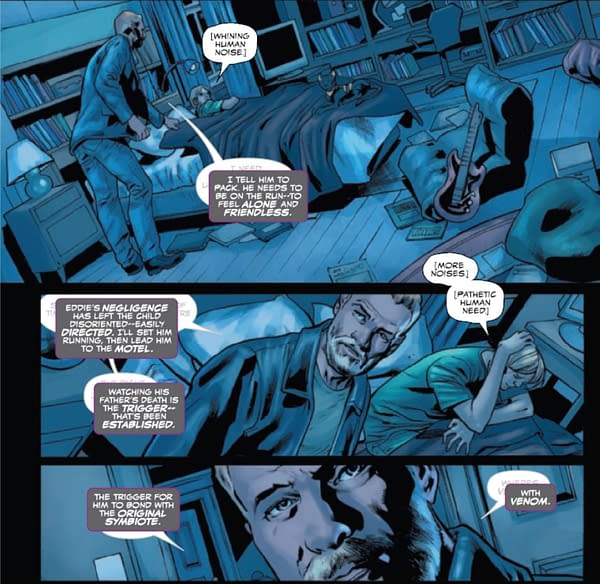 Though what doesn't get touched on, yet, is a final scene from that first issue….
Because clearly, Meridius has a performance of Hamlet still to play. Shakespeare did like a bit of predestination paradox as well, if Macbeth is anything to go by. So how to escape this loop? Maybe a Doctor Doom possessed by a parallel version of Doctor Octopus might be able to help. He already burned Knull…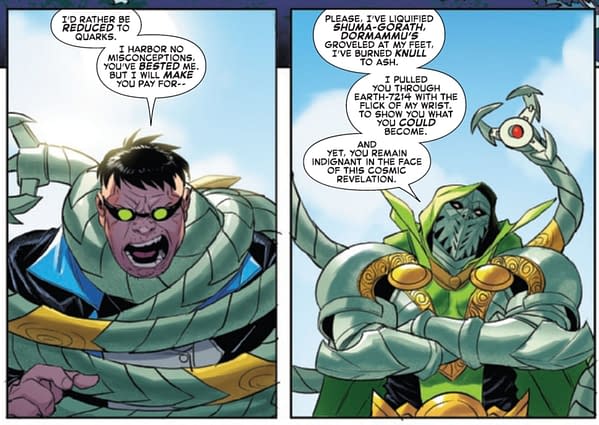 Sorry, sorry, Meridius is not Knull. He's just a bit Knull-ish…
VENOM #5
MARVEL COMICS
DEC210984
(W) Al Ewing (A/CA) Bryan Hitch
If you thought the first four issues of the latest volume of VENOM were crazy, all-out action, just wait till you get a load of this one! IN THIS ISSUE, Al Ewing returns to the pages of Venom – AND HE'S BROUGHT ANSWERS TO YOUR QUESTIONS WITH HIM!
Rated T+In Shops: Feb 16, 2022
SRP: $3.99

DEVILS REIGN SUPERIOR FOUR #2 (OF 3)
MARVEL COMICS
DEC210905
(W) Zac Thompson (A) Davide Tinto (CA) Ivan Shavrin
THE FANTASTIC ARE NO MORE. LONG LIVE…THE SUPERIOR FOUROtto Octavius just irrevocably altered the multiverse. Now he must do everything he can to undo a paradox of his own creation before it undoes him. As Otto's relentless assault on reality continues, the other Ottos grow weary of their reckless leader. Can the SUPERIOR FOUR set aside their egos to work together, or will they be lost to the multiverse forever? Rated T+In Shops: Feb 16, 2022 SRP: $3.99