You Won't Believe Who Croaks in Asgardians of the Galaxy #8 (Death Spoilers)
In last week's War of the Realms #1, we already saw the shocking deaths of two major Marvel characters, one's we'll name in just a moment, as soon as we've written enough words to make sure it doesn't appear in the Google preview of the first sentence of the article. Okay, that's probably enough. It was Odin and Loki. But in today's Asgardians of the Galaxy #8, a War of the Realms tie-in by Cullen Bunn and Matteo Lolli, we get the most shocking, even heartbreaking deaths yet.
It starts when the Asgardians are called to Earth to defend the last realm standing from Malekith's invading forces.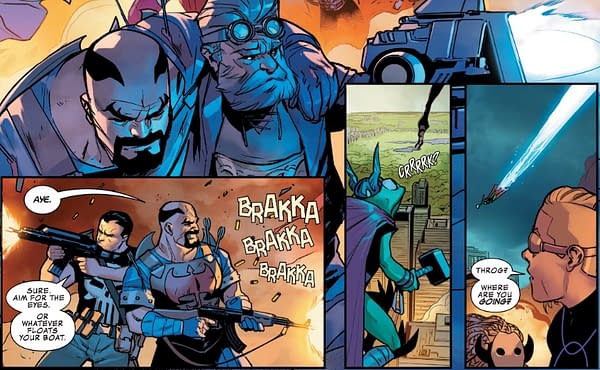 But Throg goes flying off. Why?
To check on his friends and family, his entire community, the frogs of central park. These frogs date back all the way to Thor #364, by the great Walt Simonson, when the Odinson himself found himself transformed into a frog (presumably due to SJW political agendas or something – SJWs didn't really have their platform figured out yet in the 80s).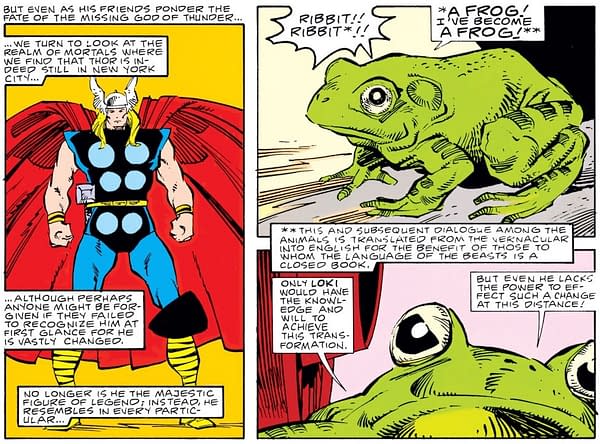 And after finding it kind of hard to make it New York City as a Frog, Thor found his way to the park, where…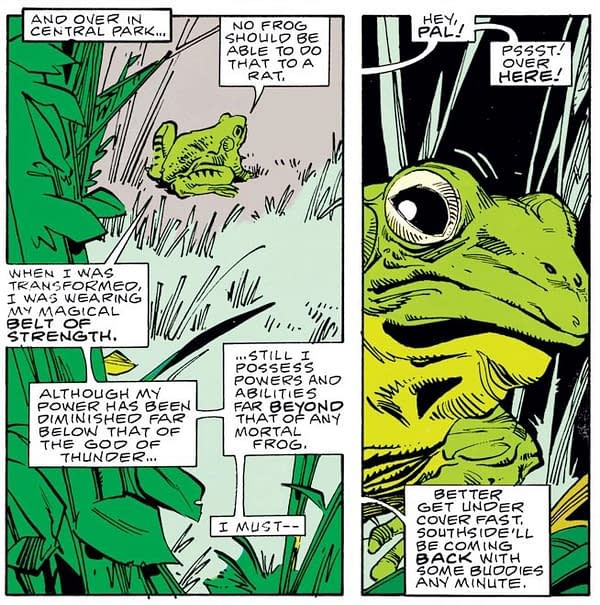 And so the frogs of Central Park entered the Marvel Universe, way back in 1986.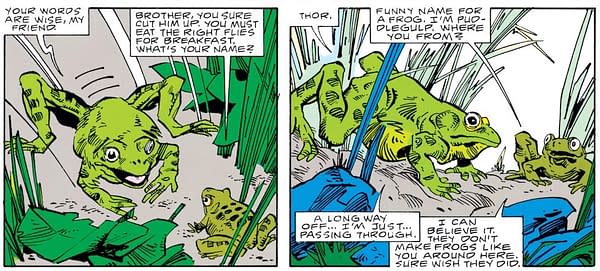 And now, nearly 35 years later, the frogs rely on Throgg for protection. But he's been in space with the Asgardians. Hopefully, everything is okay…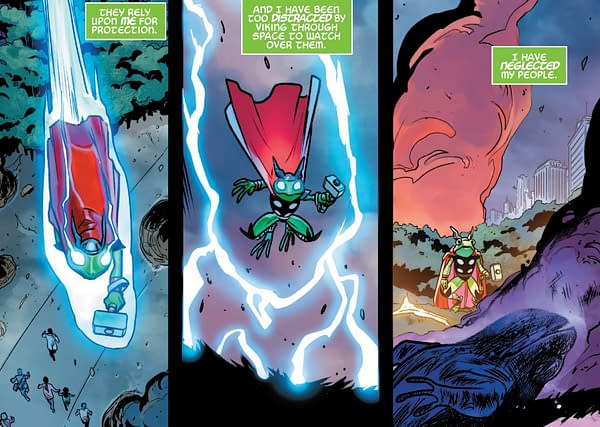 Except it isn't. Not at all.

It's @#$%ing frog genocide.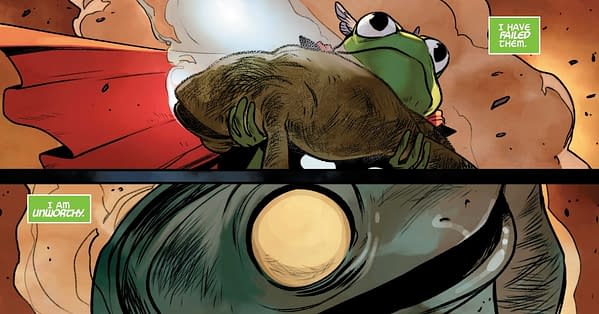 But though Throg may have failed his friends, he won't fail to avenge them.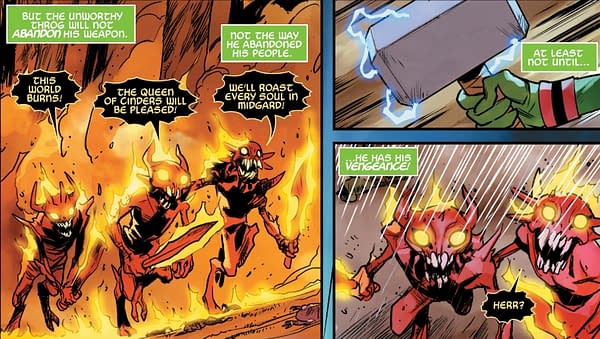 A very sad Asgardians of the Galaxy #8 is in stores now.
Asgardians of the Galaxy #8
(W) Cullen Bunn (A) Matteo Lolli (CA) Phil Noto
WAR OF THE REALMS TIE-IN!
Bit by bit, the Dark Elf King Malekith has been taking over the Ten Realms. Now at last every realm has fallen save one: Midgard. The invasion has begun, and Earth's Mightiest Heroes will need all the help they can get. The Asgardians of the Galaxy join the battle for the Tenth Realm!
Rated T+
In Shops: Apr 10, 2019
SRP: $3.99