Weapon X-Force, a New Marvel X-Team for 2018; Plus: Someone's Gonna Die!
Looks like another Marvel title is getting a "fresh start" in August, but this time, it won't need dual numbering. In the just-released Marvel August solicitations, Weapon X #21 teases the death of at least one team member, with Sabretooth left to save the rest of the team.
Warpath and Old Man Logan are named in the solicit, but it's worth noting that Old Man Logan is dealing with his own issues (and potential upcoming death) in his solo book, so would Marvel be likely to kill him off in Weapon X? For that matter, would they kill a Wolverine at all without a super-mega-crossover event with a minimum of four tie-in mini-series?
It's not looking good for ol' Warpath, then. Or maybe someone else bites it in a last-minute swerve.
Then, in Weapon X #22, the solicit promises a "fresh start" and the debut of a brand new team: Weapon X-Force. The team will launch in the Weapon X book without a numbering change. Check out the solicits below: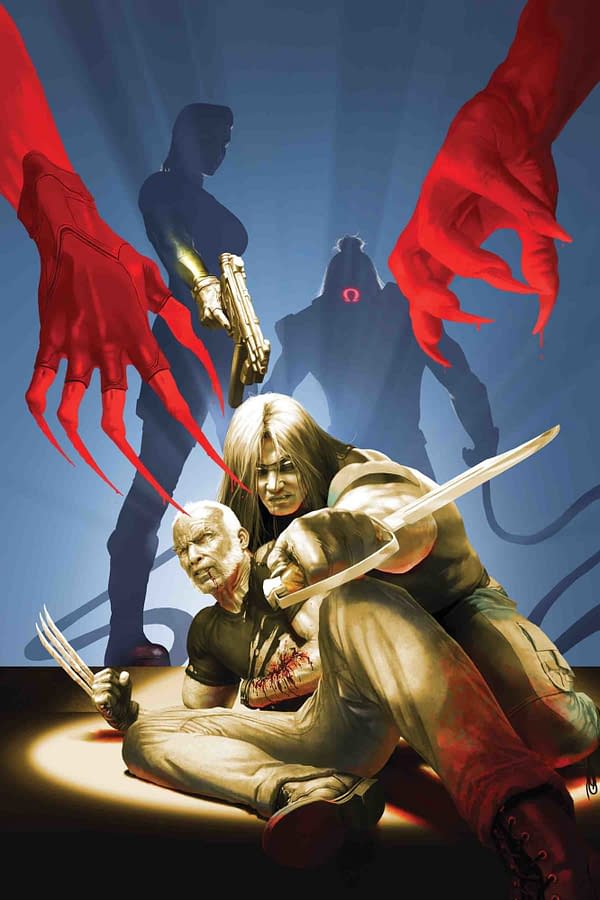 WEAPON X #21
GREG PAK & FRED VAN LENTE (W)
RICARDO LOPEZ ORTIZ (A)
Cover by RAHZZAH
THE EXPLOSIVE CONCLUSION OF "TEAM WEAPON X"!
• What began as a team of circumstance reaches its only logical conclusion: A GRAVE!
• Warpath and Old Man Logan aren't long for this world, but will Sabretooth rally the rest of the team or sign their epitaph himself?
32 PGS./Rated T+ …$3.99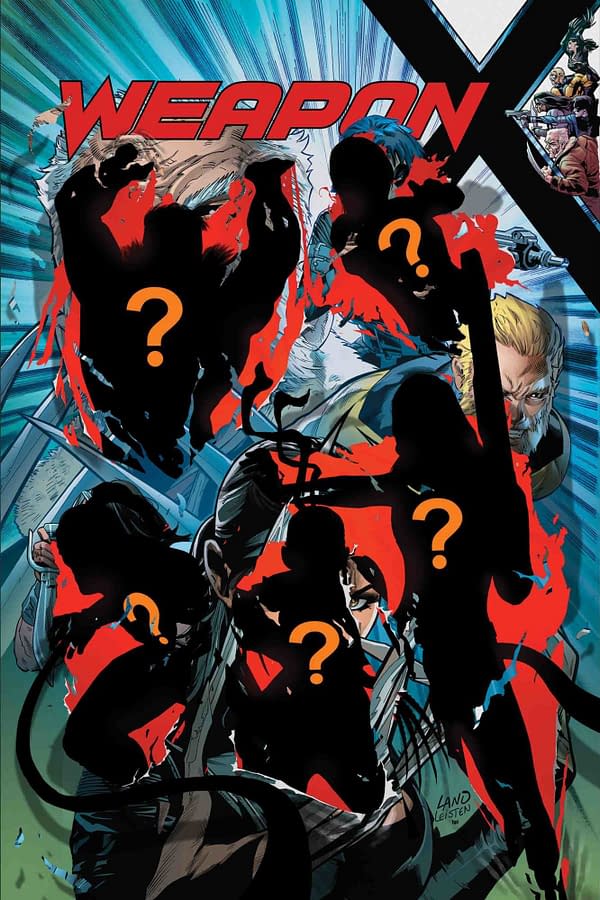 WEAPON X #22
GREG PAK & FRED VAN LENTE (W)
YILDIRAY CINAR (A)
Cover by RAHZZAH
A FRESH START FOR WEAPON X!
They were hunters who became the hunted… They were enemies forced to become allies… They were a ticking time bomb that had no choice but to fall apart… Out of the ashes of Team Weapon X, a new crew is borne! Sabretooth is putting together a team that is willing to do what other X-Men won't, willing to wade into blood and filth to protect mutantkind! But who will make the cut? Don't miss the debut of WEAPON X-FORCE!
32 PGS./Rated T+ …$3.99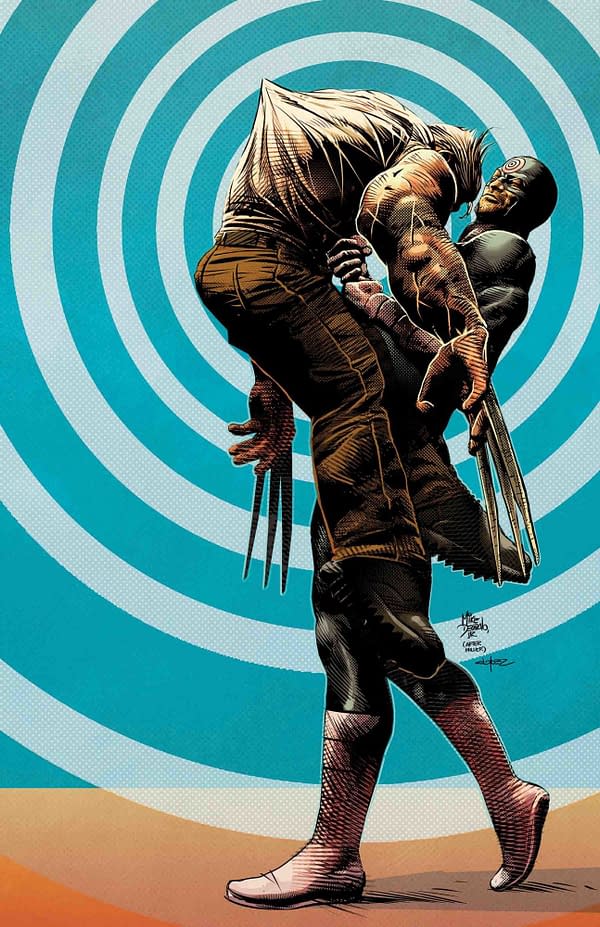 OLD MAN LOGAN #45
ED BRISSON (W) • JUAN FERREYRA (A)
Cover by MIKE DEODATO JR.
AND FOR MY NEXT TRICK…
• Old Man Logan's good, but Bullseye? BULLSEYE'S MAGIC.
• PLUS: Someone from Bullseye's past returns to exact her revenge…a VENDETTA you'll never forget!
32 PGS./Parental Advisory …$3.99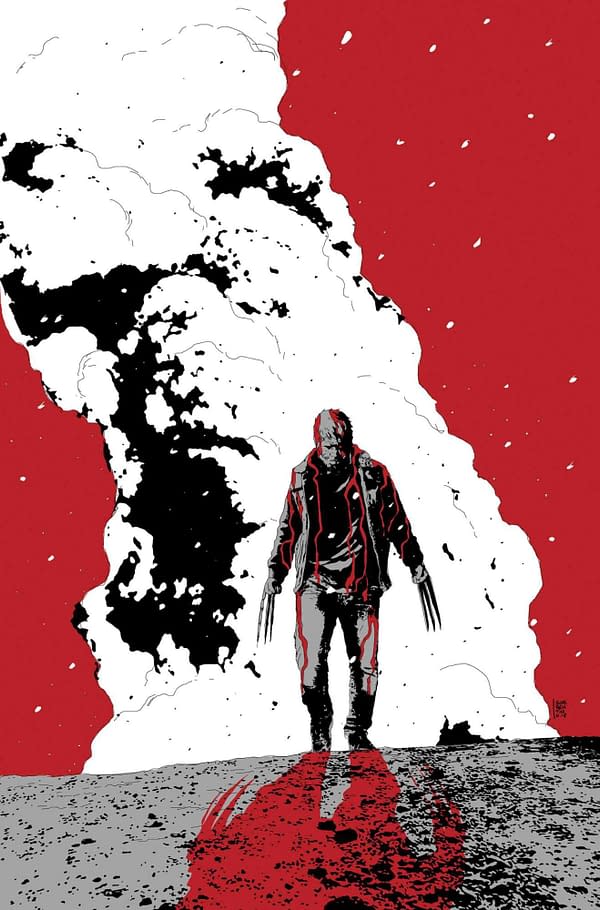 OLD MAN LOGAN #46
ED BRISSON (W) • DAMIAN COUCEIRO (A)
Cover by MIKE DEODATO JR.
INDESCRIBABLE…INDESTRUCTIBLE…NOTHING CAN STOP IT!
• When a mysterious unidentified flying object crash lands in the Yukon, Old Man Logan is called to investigate!
• What lies within? Whatever it is, it won't come in peace!
• THEN: Logan's declining health takes a turn for the worse…
32 PGS./Parental Advisory …$3.99