What Happened To Legend Of Wonder Woman? Yesterday, Renae De Liz reported that the second volume of her comic series Legend Of Wonder Woman created with husband Ray Dillon had been cancelled, six months after it had been greenlit and midway through production. This was also while De Liz was pregnant and just before Christmas. People cried foul, and De Liz announced a GoFundMe page for those who wanted to help out.
In which she says
My name is Renae De Liz, comic book writer and artist, recently of Legend of Wonder Woman. Right before the Holidays I was informed the project Ray Dillon (my husband) and I were working on was unfortunately cancelled. The finances we were expecting from the project through the New Year won't be coming, so we are left scrambling trying to find a way to support our family through the Holidays, and through this unexpected upheaval to more secure ground.

This GoFundMe page was at a request of those who wished to help, and the amount given is what we were expecting previously before the news to get us through the the New Year.
The fund has almost raised its $2000 goal. She has continued to talk about the project, answer questions and show layouts that will no longer be used.
Not sales… down integrity…
I have been told to look towards Ray Dillon's other tweets earlier in the week which were negative towards DC Comics' handling of the book, and have now been deleted. Could this have been a revenge cancellation? There are some hanging chad replies remaining that seem to suggest there were comments regarding how DC Comics have promoted other Wonder Woman projects but not theirs.
https://twitter.com/INCHERWETRUST/status/808928574665269252
There have been other examples of this. When iZombie creator Chris Roberson criticised DC Comics on Twitter for commissioning the Before Watchmen series, he was instantly removed from writing the Fables Cinderella comic.
When Dwayne McDuffie talked about the ins and outs of writing superhero comics for DC on their message boards, he was fired off Justice League Of America.
When John Layman talked about the micromanagement of The Authority comic by Paul Levitz, his feet didn't touch the ground.
When James Robinson was fired off Superman after a personal issue with a DC executive before the lawyers pointed out that they couldn't actually do that.
And Eddie Berganza… no, wait, he's still there.
---
---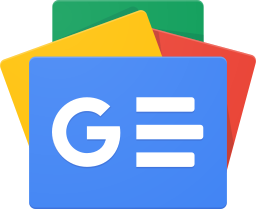 Stay up-to-date and support the site by following Bleeding Cool on Google News today!