When Today's Hulk And Tom Strong Got Meta In Very Similar Ways (UPDATE: Now FF Joins In)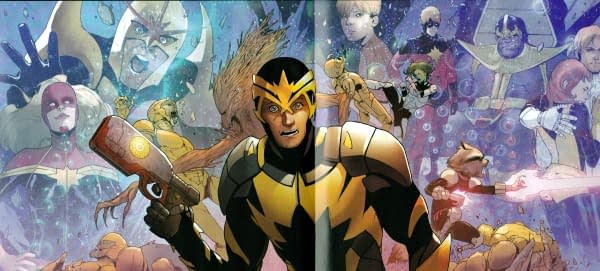 That's a scene from today's Guardians Of The Galaxy. More on that later. But it's another of the timequake scenes kicked off by the end of Age Of Ultron. So, you know, stuff is up.
And it's in that context that Incredible Hulk gets involved with repairing the timestream. And it starts to get a bit meta…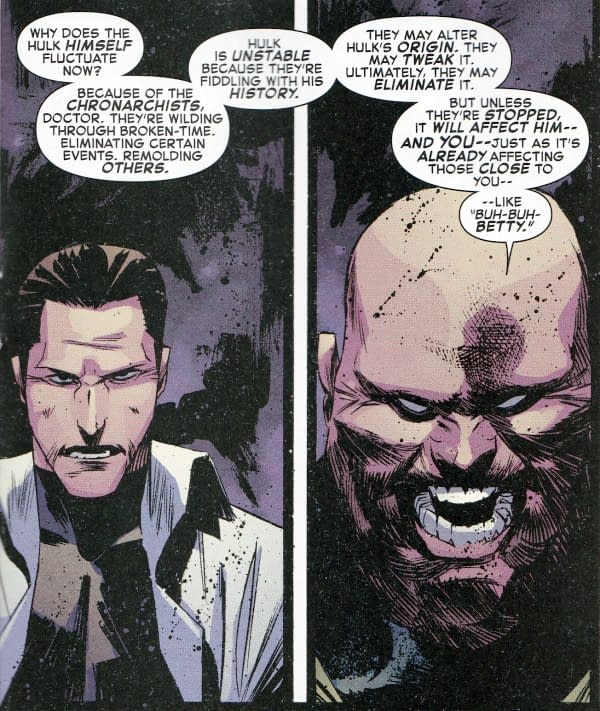 For "Chronarchists" read "comic book writers/editors", especially other people writing the Hulk right now. Or rewriting him. But doing it a bit differently. And now explained in a whole meta way. Will this be Hulk fighting writers of other books? Or Mark Waid himself?
And it's not the only comic looking in that direction. Tom Strong returns with a great new first issue, and this observation.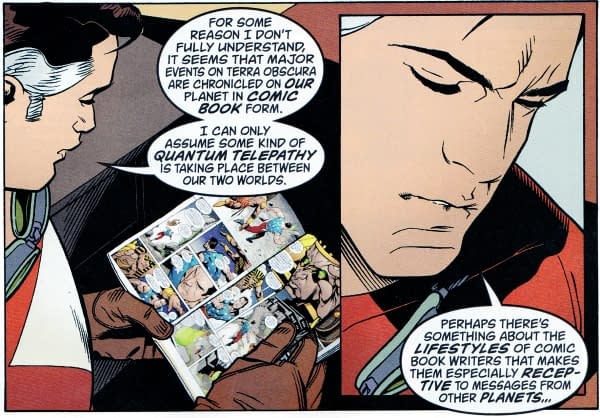 Two books, two companies, a rather similar thought… when comic books write about writing comic books, will the whole edifice collapse? Or will it be supported in new and interesting ways?
UPDATE: Today's FF does it in the classic Bullpen fashion…
Comics courtesy of Orbital Comics, London. Currently running the following Cats & Cartoonists exhibition, to be followed by Dead Cats, an exhibition of Christian Ward.