Whitechapel Challenge – Redesigning Jenny Greenteeth
The "Remake/Remodel" challenge, founded by Warren Ellis, gives artists of all abilities the opportunity to show-off what they can do in the midst of the vast community at Whitechapel. It's quite simply the best, and certainly the best-read, of its kind. Every week participants are given the name of a character – often Golden-Age heroes or pulp-mag protagonists – to reinvent for a modern audience. This week's challenge from Si Spurrier;
"Jenny Greenteeth is a figure in English folklore. A river hag, she would pull children or the elderly into the water and drown them. She was often described as green-skinned, with long hair, and sharp teeth.

She is likely to have been an invention to frighten children from dangerous waters similar to the Slavic Rusalka, the Kappa in Japanese mythology, or Australia's Bunyip, but other folklorists have seen her as a memory of sacrificial practices."

So: an aquatic psycho-slag to frighten kiddies, drown geriatrics and delight RPG players the world over. But hark! This is Remake/Remodel! This isn't just a chance for you to get your Creep On and draw an old faerie gribblie, oh-ho-no. You will update. You will recontextualise. You will use your tasty brainbits as well as your scribbledy pens of power.

Maybe you fancy spandexizing the poor fiend and turning her into a heroine or villainess. Maybe "Jenny Greenteeth" is a tabloid nickname for a murderer, or a filename for a sentient techbug, or an experimental superweapon, or whatthefuckever.

Be Thou Interesting.
@Chris Ev
@DBed @Richard Pace @Axel Medellin @Matt Timson Full thread viewable here. And the new challenge is right here.
---
---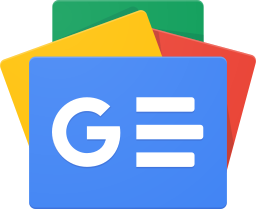 Stay up-to-date and support the site by following Bleeding Cool on Google News today!