Who Is Drawing The Multiversity Guidebook Anyway? (TO UPDATE) Grant Morrison has written the Multiversity Guidebook. But who is drawing it?
The DC Comics website lists Ben Oliver, Chris Sprouse, Dan Jurgens, Cameron Stewart, Klaus Janson, Gary Frank, Nicola Scott and "Various".
Whereas Amazon lists Giuseppe Camuncoli, Jae Lee, Jon Bogdanove, Gary Frank, Todd Nauck, Chris Sprouse, Andrew Robinson, Duncan Rouleau, Cameron Stewart, Pete Woods, Ben Oliver, Nicola Scott, Marcus To, Joe Prado, Dan Jurgens, Kelley Jones, Paulo Siqueira, Chris Burnham, Emanuela Lupacchino, Declan Shalvey, Darwyn Cooke, Gene Ha, Doc Shaner and Jed Dougherty…
I wonder who is actually doing it?
UPDATE: Well Marcus To definitely is… just! He writes,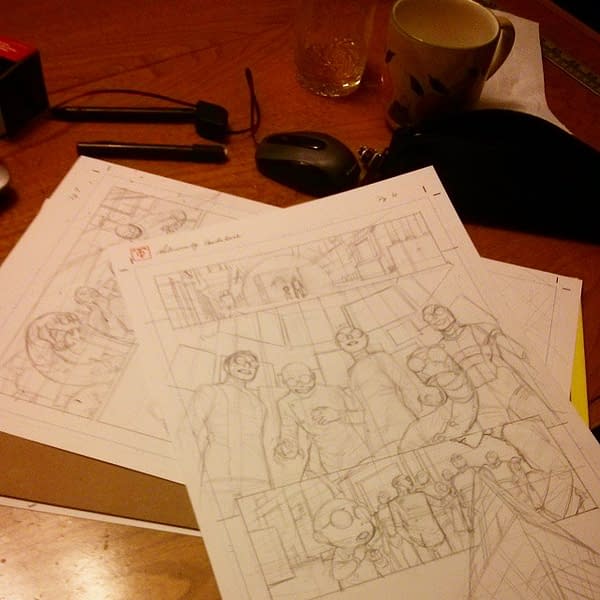 "I'm working on the Multiversity Guidebook. I wasn't announced cause I was a last, and I mean LAST minute call up."
With a certain mad scientist and his many multiversal forms…