When Marvel relaunched Marvel Comics Presents with a lead story starring Wolverine fighting a demon called The Truth once a decade in each decade of Marvel's history, who could have expected that it would have such a major impact on Marvel history by (probably… we haven't had it confirmed yet) introducing the secret love child of Wolverine, created from an affair with a young witch named Sylvie (who Logan met as a child… the creep) which was itself part of some apparent master plan by Sylvie's family.
But this preview of Marvel Comics Presents #4 focuses more on the personal effects of this tryst than the longterm effects on continuity, as we enter ten years after the affair to find Sylvie married with kids (one of whom may be Wolverine's)…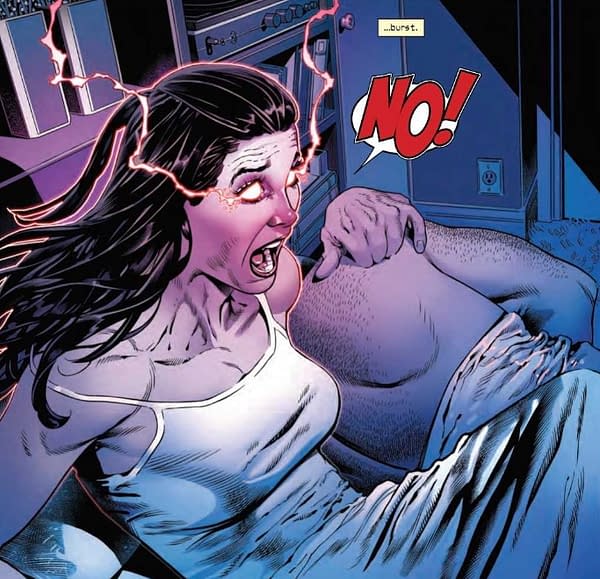 It seems it's time to meet up with Wolverine and fight the Demon again… But Sylvie's husband William doesn't want her to go.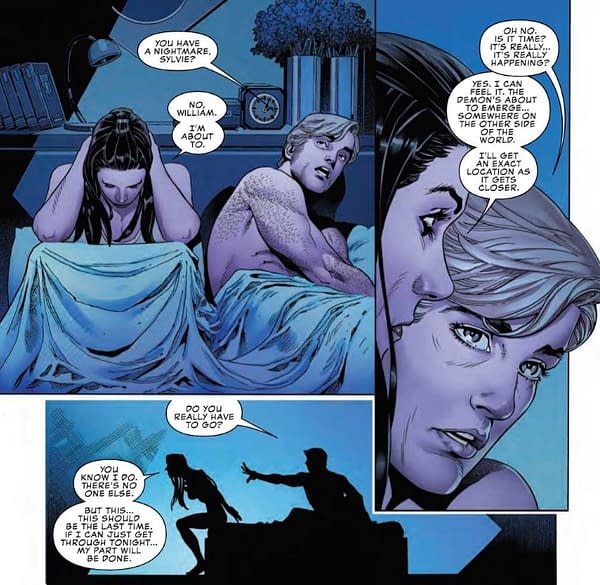 Why not? Well, the reason is obvious. Wouldn't you be jealous if your wife had a one-night-stand with the most sexually desirable character in the Marvel Universe and now was going back to meet up with him again?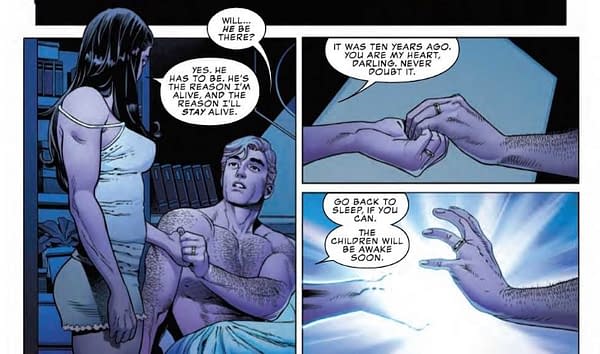 William may be Sylvie's heart… but it's other body parts that may be of concern to Wolverine. And it's hard to resist the hairy little runt's masculine wiles. Plus, it's cannon that he has two dicks.
Marvel Comics Presents #4 hits stores on Wednesday.
Marvel Comics Presents #4
(W) Charles Soule, Daniel Kibblesmith, Ben Percy (A) Paulo Siqueira, Pere Perez, Juan Ferreyra (CA) Arthur Adams
Our tour of the history of Marvel reaches the turbulent 1970s! Wolverine's vigil takes an unexpected turn! Spider-Man has an adventure in the new age of blockbuster cinema! Finally, an all-new tale of Moon Knight, one of the decade's most exciting creations, helmed by superstar creative team Benjamin Percy & Juan Ferreyra (Green Arrow)!
Rated T+
In Shops: Apr 24, 2019
SRP: $4.99
Enjoyed this article? Share it!