In South Florida, local TV news for Channel 10 (ABC) posted a rather sarcastic photo gallery taken during the recent Star Wars Celebration. Below are a few examples, more can be seen here.
Naturally, their Facebook page is full of people posting complaints, who they have been studiously banning and deleting. They have now removed the gallery after posting a rather disingenous apology, have removed the gallery. It doesn't seem to have helped much…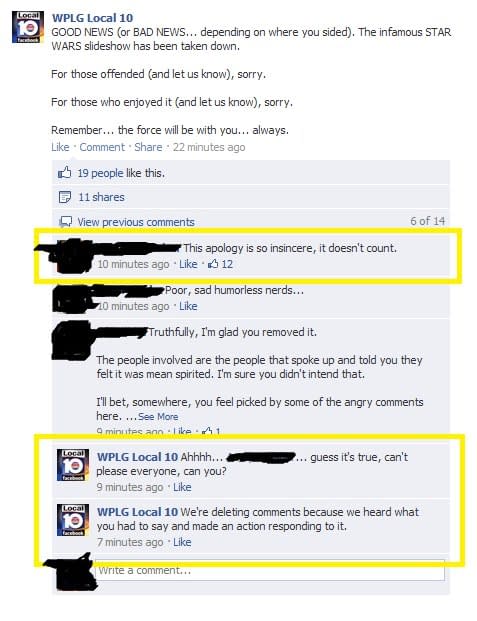 Don't mess with the force, folks.
Enjoyed this article? Share it!