'Wyrd' #3 Causes a Sharp Appreciation of Other Comics
[rwp_box_recap id="0"]
I can honestly say that I am relieved that Wyrd is ending next month. It's either a convoluted mess of a title, or I somehow hit my head right before reading every issue.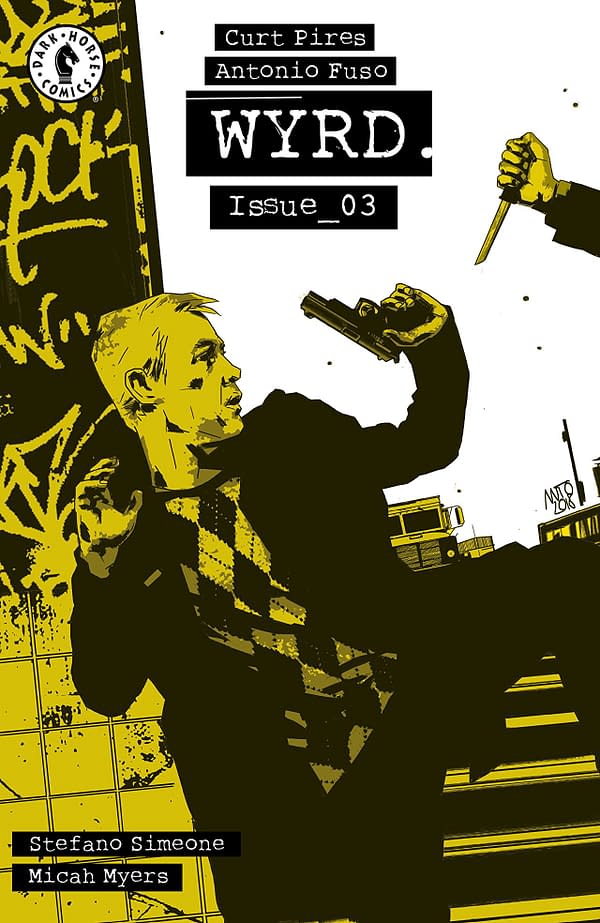 At least it's consistent.
Curt Pires and Antonio Fuso set out to deliver a story about a super-spy who cannot die. Pitor Wyrd is crass, arrogant, and seemingly immortal. That seems like pretty great premise- throw in that he investigates mysterious circumstances that get, well, weird, and I would normally be all in.
The problem here is that the execution feels clumsy from the beginning. Wyrd's bones are shown shattering with every impact in a cool series of cut-aways, but that's about as visually arresting as the book gets. Issue #3 has Wyrd facing off against a mystery man from his past, and there are glimmers of a cool story here, but it just doesn't gel for me.
The art is competent and carries the story from beat to beat, but gets a little hard to follow at times. And the characters are ugly as hell, rendered with quick, choppy lines that don't quite work out. It's not that Fuso can't draw, it's just not a style I'm "feeling" as I go through the book.
He's obviously talented- his anatomy tends to be excellent, vehicles and buildings are nicely rendered- it just feels flat and lacks energy.
It does, however, fit the series perfectly, which I guess is a good thing.
There is one more issue to go, with a potential to clear this whole thing up. It's possible that Wyrd will make for a more compelling story told together in its entirety, instead of being doled out month after month. I guess we'll know for sure in June.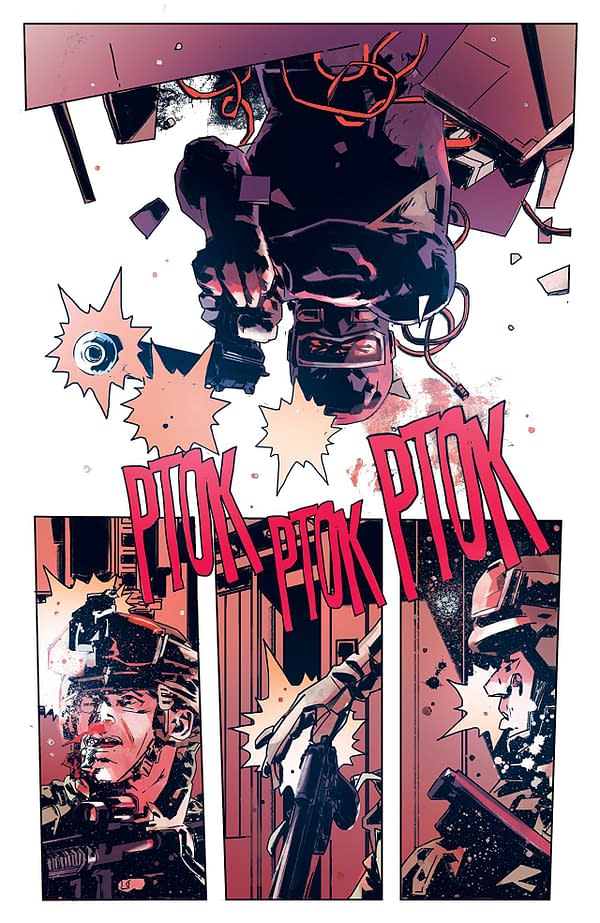 As for single issues, I would hold off. Borrow a friends, or wait for the trade. As it stands, there's not a whole lot I can recommend here. If the intent was to re-invent the super-spy formula, dissect it, re-purpose it- whatever it- the end result misses that mark wildly.
SUMMARY: Script: Curt Pires; Art: Antonio Fuso; Colors: Stefano Simeone; Letters: Micah Myers; Editor: Dave Marshall; Publisher: Dark Horse Comics; Release Date: May 8 2019; Cover Price: $3.99; 32 Pages
[rwp-review-ratings id="0"]
[rwp-review-form id="0"]