X-O Manowar #18 Review: A Fine Finish
[rwp-review-recap id="0"]
Aric and Sabbas are in the gladiatorial arena trying to survive the simulated naval battle being held. The two use this as an opportunity to escape and make it out of the arena. Aric is still intent on finding his friend Gafti's brother, Batwin. Arin sneaks into the compound where Batwin is being held, but he has one last surprise waiting for him with Batwin.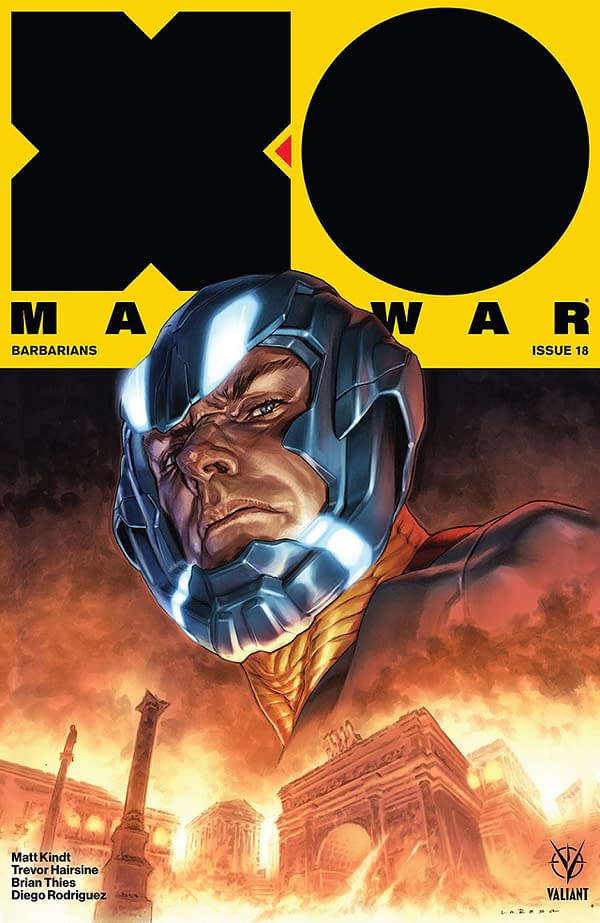 X-O Manowar #18 concludes this Roman Empire-era story of Aric of Dacia. He finds Batwin, but it doesn't go as Aric expects. Sabbas continues to have visions and prod at Aric. It's still fairly dry and a little dull on the whole, but the ending is at least interesting. Plus, we will be returning to more traditional Manowar stories next issue.
The book does have a good opening with the simulated naval battle in the arena. Many Roman Empire-set stories seem to forget that this is something that happened in the arenas.
The ending is a little muddled regarding the themes it tries to share with Harbinger Wars II. It goes from a narrative about comparing the oppressed Visigoths and Psiots to a story about shared peoples and futures.
It's the best issue of this story, and it lulled far less.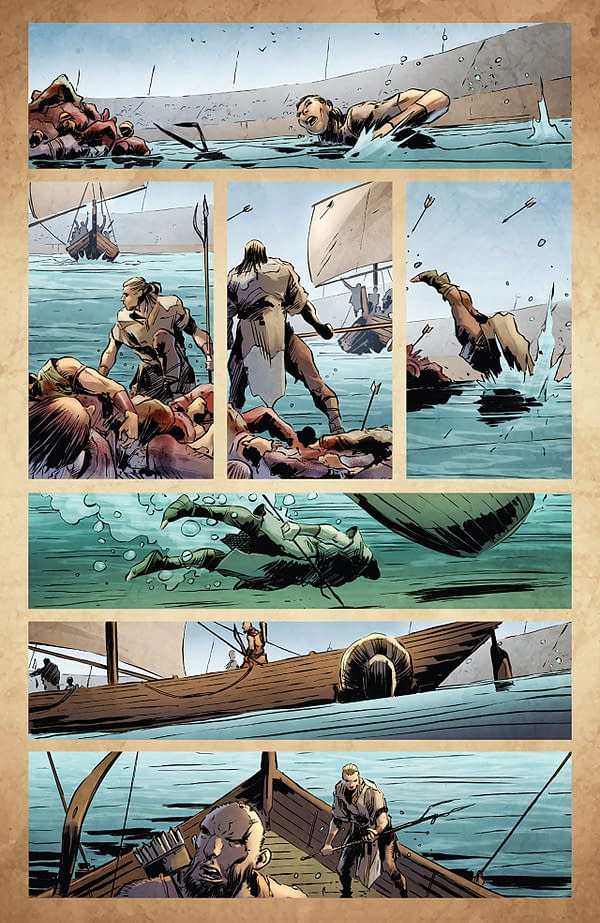 Trevor Hairsine and Diego Rodriguez cover the entire issue this time around. Consequently, it still looks damn good. Hairsine can find a way to make any setting at least a little more gritty and textured, and the Roman era looks even more dangerous than usual as a result. The color art is a little monotonous because of the strict adherence to the arid Mediterranean setting, but it could have been given a little more colorful to liven up the book.
X-O Manowar #18 is a decent read. It opens with a cool action sequence, has a nice twist, and brings us back to the present in the ending. The art looks great thanks to the team of Hairsine and Rodriguez, and the book earns a recommendation, though I wouldn't call it a must-read. However, you can still feel free to check it out.
[rwp-review-ratings id="0"]
[rwp-review-form id="0"]