Posted in: Comics | Tagged: comic harassment, Comics, dick pic, entertainment, JL8, ulises farinas, yale stewart
---
Yale Stewart – The Anthony Weiner Of Comics Yesterday, cartoonist Yale Stewart posted on Facebook,
My mom just informed me that people are calling HER HOME, LOOKING FOR ME, AND LEAVING THREATENING MESSAGES ON HER ANSWERING MACHINE.

Pros, I NEED SOME OF YOU to get my back on this.

This just crossed a VERY real line.

EDIT: This has NOTHING TO DO with people being upset that I'm taking a break from JL8 (at least one person has come to this conclusion). This is about the Ferguson wallpaper and allegations that I've been sending unsolicited graphic photos to women in the industry.
As of today, the existence of those photos is no longer alleged, as at least one was posted anonymously to 4chan.
Yale Stewart, author of the fanfic comic JL8 and Little League that were Harvey Award nominated, and currently author of a series of DC Comics children's titles, came under attack by comic book artist Ulises Farinas for, what Ulises saw as taking advantage of tragic situations to promote his work under the guise of charity. Others, saw that as Yale trying to do his bit with what he has.
The debate between these two points of view raged online, but soon veered into the allegations that Yale mentioned in his message. Confirming their existence but also stating that they have been received without solicitation.
Addendum to to @wilw's Don't Be A Dick manifesto: Also Don't Take Pics Of Your Dick.

— Andy Khouri (@andykhouri) August 18, 2014
@andykhouri @kateleth @xtop @bettyfelon the best thing to me is that the dick pic I saw looks like it was taken on a motorola flip phone

— Nick Locking (@nicklocking) August 18, 2014
Be kind, critics. That dickpic is as close as that dude has ever come to putting something original out into the world.

— Christopher Sebela (@xtop) August 18, 2014
@marclombardi @bigredrobot Maybe because the actual victims are SCARED to come forward about this and joking about it is helping them cope?

— Betty Felon ◐ᴗ◐ (@bettyfelon) August 20, 2014
Sometimes dick pics are welcome but you should be REALLY REALLY SURE before you send them that it's not going to result in people hating you

— Janelle Asselin (@gimpnelly) August 18, 2014
If that pic isn't enough, know that it was sent to someone who said she had a boyfriend and wasn't interested

— Kate Leth (@kateleth) August 20, 2014
"Over the last few days, Yale Stewart has been accused of sending unsolicited, lewd images of himself to peers in the comics community. These accusations are true." – ChaseMagnett
Because, yes, 4chan happened. And now it will always be on the internet.
And while there is no direct proof yet that images sent were unwelcome or unsolicited, that they have leaked in such a manner, and have, according to my research, been passed around from one person to another for means of entertainment for some time now, indicate that they certainly weren't received in that fashion by at least one person. Probably by more.
But also phone calls of hate to anyone's mum probably weren't solicited either.
UPDATE: As this was going to press, Yale Stewart issued a statement. It reads.
Good morning.

As some of you may be aware, there have been some rumors circulating about my personal conduct with women in the comics industry. The accusation is that I've sent unsolicited intimate photos of myself to fans, colleagues, or possibly both.

Sexual harassment is incredibly serious business, and I believe anyone who has followed me for any period of time knows that I often speak against it. No one should be subject to such behavior. It's invasive, disrespectful, and occasionally dangerous.

Have I sent intimate photos of myself to women before? Yes. I'll absolutely admit to that. As a 26 year-old bachelor with a relatively healthy sex life in the internet age, these things happen. However, every photo sent was in direct response to either a photo received or a specific request, mutually agreed upon by two consenting adults.

Or so I thought.

Two years ago, I was engaged in two separate relationships with women whom I was sexually active with. Given the nature of these relationships, my experiences in past relationships, and various dialogues with these women, I thought it had been established within each relationship that intimate or explicit photos were acceptable, possibly even desired.

I GROSSLY misread the situation.

It has been brought to my attention that both of these women were uncomfortable with my behavior, and needless to say, I'm absolutely disgusted with myself. How I could so horribly misinterpret the situation confounds me, but that confusion pales in comparison to the shame of knowing that I did the very thing to these two women that I openly chastise people for on a regular basis. Also, beyond that, that these women felt this way for TWO YEARS without me knowing and attempting to make amends, which is wholly unacceptable in its own right.

I have reached out to both of these women and have made private apologies, but I felt it was my responsibility to make a public one as well. As stated earlier, I believe sexual harassment to be an incredibly serious issue, and while the harassment in question was a terrible and ignorant mistake, it does not change the fact that that's what this was, and I accept full responsibility.

I strive to treat everyone with respect, as I feel those who know me personally or follow my comics work would attest, and as such I hope that helps frame how sorry I truly am that all of this happened. The best I can do is own up to it, acknowledge that I made an incredible error in judgement, and finally, make sure that I learn from this mistake and never repeat it moving forward.

In addition, if there's anyone else out there who feels like I've made them uncomfortable, on any level, please let me know. Clearly I've misread situations before, and I don't want to go years again thinking nothing's wrong only to learn I've hurt someone.

Finally, I'll be making a donation of $1000 to RAINN, as they're an organization at the forefront of both preventing and aiding victims of sexual harassment and assault. Hopefully my small donation will in some way help them in educating even just one person, preventing another situation such as this.

My deepest, sincerest apologies to all.
---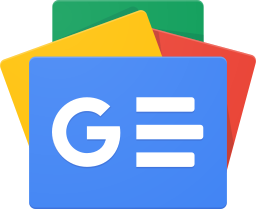 Stay up-to-date and support the site by following Bleeding Cool on Google News today!