Yes Orlando, Rob Granito IS At MegaCon – Pics Courtesy of Prof Challenger, proof that Rob Granito, after hitting number one on the comics' Most Wanted list, didn't decide to turn around home and has, indeed, set up at Megacon, in Orlando, Florida.
Anyone who wants to go over and introduce themselves as Jay Diddilo, feel free. Don't worry about his gun toting manager either, his website designer Joe Peacock tweets;
He's at MegaCon at his table, and his manager claims he's considering leaving him.
Joe also reports an e-mail he received;
Subject:Granito
Date: Fri, 25 Mar 2011 07:41:01 -0400
From: (name redacted)
To: joe@joethepeacock.com

Hello Joe-

I just saw your blog about Rob Granito- Please don't beat yourself up too much about having been fooled by him and his "work". I have done some inking for him over the years, always kinda laughing at how I could pick out his reference- Adam Hughes Catwoman here, Tom Grummett's Robin there, but I never knew it went to this extent until Cully posted the link on his facebook yesterday. I have since written Cully same as you posted on his page apologizing for my unintentional contribution to this whole mess.

What sucks most is that you go into meeting new people trusting that they are who they say they are and have done what they claim to have done, and people like this not only prey on that but also, when you find out about their deceit, take that away from you after you've been burned a few times. Of course we all have to be careful of who we meet, but don't let this guy ruin that for you-

It's really obvious that this has gotten to you, and I totally understand. I was supposed to meet up with him at MegaCon and get paid for some inking work which I already did and pick up something else to work on, which of course will not be happening now and makes me feel like a POS for helping this guy out, but yeah, again don't let this ruin anything for you- He's the conman who's doing wrong, and you (And I, and everyone else who unknowingly helped him along or were ripped off by him, both artists and people who bought stuff from him) are the victims.

Take care my friend, and if you want to chat more I will be back in front of a computer Sunday night after the show…
——–
And what woke me up was a phone call from someone in the Granito camp. I've not heard from Rob directly, but people close to him have expressed to me that, after reading this post and the comments on the followup on the Bleeding Cool piece that they don't know where they stand anymore. It'll be interesting to see if ANYONE sticks by Rob after this.
---
---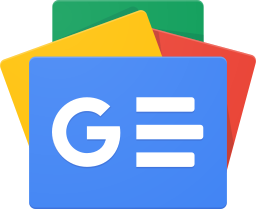 Stay up-to-date and support the site by following Bleeding Cool on Google News today!