As DC's last Final Order Cutoff lists for 2019 go out this weekend, DC has taken the opportunity to announce to retailers the contents of DC Super Hero Girls Giant #2, out on January 8th in comic book stores, earlier in mass-market outlets like Walmart and Target. And a new cover by Yancey Labat.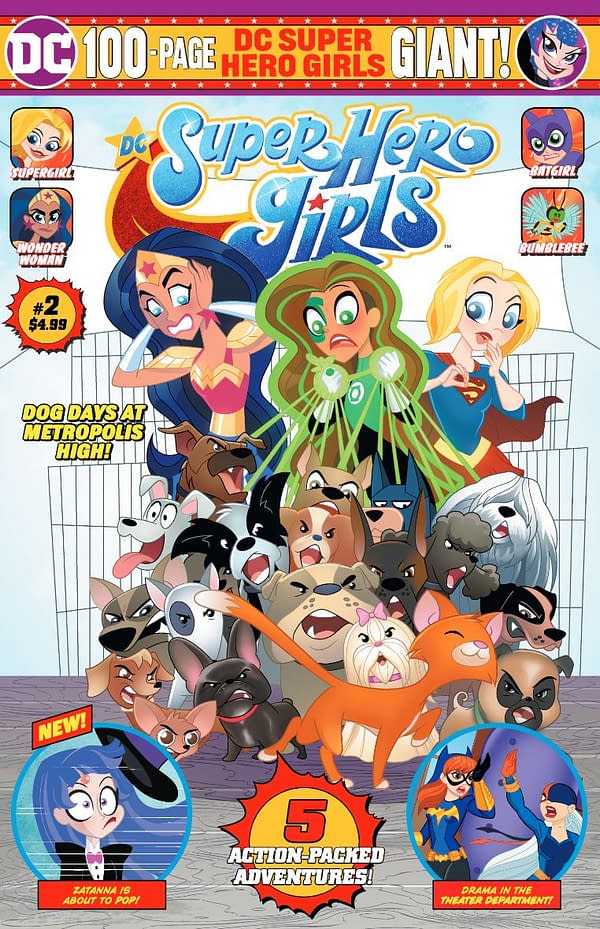 This issue includes these new stories:
Gone to the Dogs, a 16-page story written by Amanda Deibert with art by Erich Owen
Jessica hopes her dog adoption fair will help some adorable pups find loving homes, but Catwoman plans to help herself! And when someone special catches Star Sapphire's eye, will her jealous rampage ruin the day…or be the key to saving it?
A Sticky Zit-uation, an 8-page written by Derek Fridolfs with art by Agnes Garbowska
Zatanna learns that magic isn't always the solution for everything-especially when that thing is bright red and in the middle of your forehead!
Plus, these reprint tales:
The Cyclops, from DC Super Hero Girls: Hits and Myths (2016)
Summertime Madness, from DC Super Hero Girls: Summer Olympus (2017)
The Dino Egg Effect, from DC Super Hero Girls: Past Times at Super Hero High (2017)
Enjoyed this article? Share it!