Get ready for a return to bloody royal conquest, as A Game of Thrones: The Board Game – Digital Edition will be launching this fall. Developed by Dire Wolf Digital and being published by Asmodee Digital, the game was announced this week to be launched sometime in Q3 2020. As you might suspect, this is a video game version of the Fantasy Flight Games board game designed by Christian T. Petersen that takes much of the content from the actual book series and not so much from the HBO series. You can read more about the game itself below.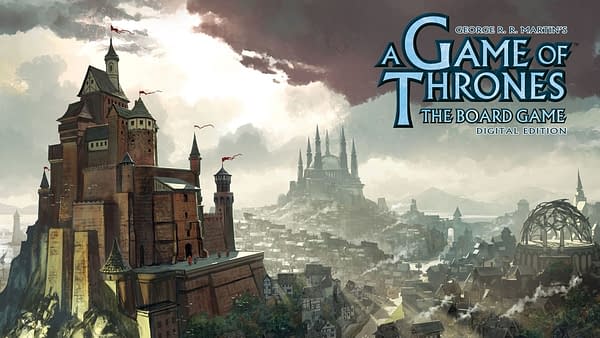 In A Game of Thrones: The Board Game – Digital Edition, players take on the roles of the great Houses of the Seven Kingdoms of Westeros, as they vie for control of the Iron Throne. Winning requires more than just military might to win: players must either take power through force, use honeyed words to coerce their way onto the throne, or rally the townsfolk to their side. Through strategic planning, masterful diplomacy and clever strategic decisions, players can spread their influence over Westeros. The game allows up to six players to play online, or a single player with up to five AI opponents to play locally. It is the only game to capture the essence of the political and military tactics at play in Westeros, offering multi-layered strategies with military might being only one of the many tools available, along with diplomacy and deception.

Number of players: Up to 6 players.

Game modes: Solo play, Pass & Play, Online multiplayer with Elo rating & leaderboards.

Game duration: Approx. 1 hour per game.

Main gameplay mechanics: Resources management, Movements & Area occupation, Hidden action orders & hero cards.

Asymmetrical strategy based on the political and military tactics of the fantasy novels.

Main social mechanics: Hidden Diplomacy, Betrayal, Influence betting, Bluff, Cooperation.

Enhanced graphical elements based on the physical board game assets.

Step by step tutorial & digital exclusive challenges based on the War of the Five Kings, to smoothly enter a deeply strategic board game (approx. 6-8 hours).
Enjoyed this article? Share it!