Posted in: Games, Mobile Games, Niantic, Pokémon GO | Tagged: Niantic, pokemon, pokemon go, pokemon go tour, Pokémon GO Tour: Johto
---
A Simple Guide To Today's Pokémon GO Tour: Johto
If you're struggling to follow the various announcements, novel-length blog entries, and major leaks coming out about Pokémon GO Tour: Johto, you're not alone. Now that this event begins this morning, let's break down the most interesting features of the event with an easy-to-follow bullet list.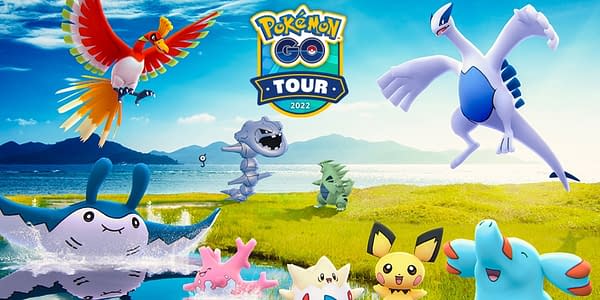 Here's what you can enjoy today in Pokémon GO Tour: Johto. Unless otherwise specified, these are ticketed event features.
Event hours: 9 AM – 9 PM local time.
All Johto Pokémon will be released as Shinies: Not counting evolved forms, all Generation Two species can now be encountered in their Shiny forms. This includes Hitmontop and Mantine who are spawning despite having Baby Pokémon pre-evolutions. These Shinies are permanently unlocked for all players.
Raids: Available to all players, these raids will feature Entei, Suicine, Raikou, Ho-Oh, and Lugia in Tier Five raids and Corsola and Heracross, the regionals of Johto, in Tier Three raids.
Put on an Incense: Some species are Incense-exclusive. Run an Incense through the entire event.
Unown: Unown G, J, O, R, T, and U are available and can be Shiny.
Shiny Kanto evolutions are available: Click on the evolved forms popping in the wild! This has not been previously announced but ticketed and non-ticketed players are encountering Pokémon like Seadra, Poliwhirl, and more as Shinies.
Legendary Beasts in the Wild: Entei, Raikou, and Suicune are spawning in the wild. They can be caught. If you encounter them as Shinies, they are not a guaranteed catch, so use Golden Razz Berries.
Gold vs. Silver versions: The difference here is Incense spawns and certain species having an increased Shiny rate. See the full species list here.
Special Research: Ticketed players will receive this and can finish it at any time. It rewards a guaranteed Shiny Gyarados and a Celebi with the Fast Attack Magical Leaf.
Masterwork Research: This is rewarded to ticketed players went the Special Research is completed. It is meant to be completed over a long period of time and it rewards Apex Shadow Ho-Oh and Apex Shadow Lugia who have stronger versions of their moves, which are already unlocked, and have different auras.
Battle Trainers at Poké Stops: Same as during the Kanto Tour.
Collection challenges: This will necessitate trading. These must be completed during the event.
2KM Eggs: Pichu, Cleffa, Igglybuff, Togepi, Tyrogue, Smoochum, Elekid, and Magby for all players.
Check the shop: Special bundles and freebies abound.
Johto Community Day moves: All Generation Two species that received a Community Day can get these legacy attacks when evolved during the event by any player.
Bonuses: Extra Candy, Candy XL from raids, GO Snapshot Surprises, 1/4th Egg distance, in-game medal, and more.
Best of luck, Pokémon GO players!
---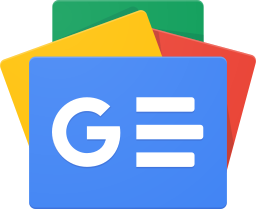 Stay up-to-date and support the site by following Bleeding Cool on Google News today!