For those of you who love to watch Dungeons & Dragons streams on Twitch, you're going to get a major crossover event in a few weeks.
Today, at the start of Dice, Camera, Action on D&D's Twitch channel, Elyssa Grant and Anna Posser Robinson announced that the show would be holding a two-day event with Acquisitions Incorporated: The C-Team from July 14th-15th. This will include four back-to-back games of D&D where the teams will essentially mix company with Jerry Holkins and Chris Perkins being in charge of two games each. Followed by one giant game on Sunday with all eight players and both DMs running the game simultaneously.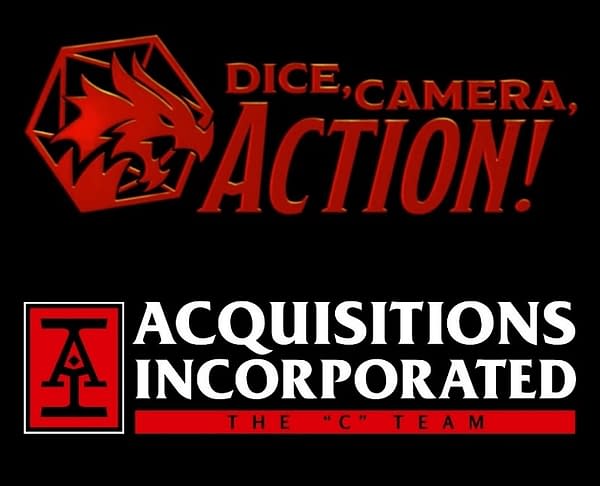 Both campaigns have already had some crossover from time to time. Most recently Holkins visited the Waffle Crew as his Acq. Inc. character Omin Dran, while on the other side Jared Knabenbauer visited the C-Team as Diath. So the seeds are already there for this kind of event — it was just a matter of pouring some water on them and watching it grow, and we'll get to see the weird laughter-inducing fruit it produces in about two weeks.
All the games will be streamed on both the Dungeons & Dragons and Penny Arcade Twitch channels for those who wish to see it all. Considering how both of these shows have their own lore and jokes run by two people who we're sure will play well off each other, this is going to be a delightful weekend of content.
Enjoyed this article? Share it!