D&D Live 2019 is slowly becoming bigger as we're now seeing some of the rumored names finally be added, like Acquisitions Inc.: The C-Team who will be playing a live game. It was pretty much a foregone conclusion that Acquisitions Inc. would be represented in some form at the event since Penny Arcade and Dungeons & Dragons are coming out with their own book in June, but now we know which incarnation will be making an appearance. Right now, according to Twitter, the plan is for the team to perform a full game for the stream, and there will be both a signing at the event along with a Penny Arcade booth for those wishing to snag some AI merch at the event.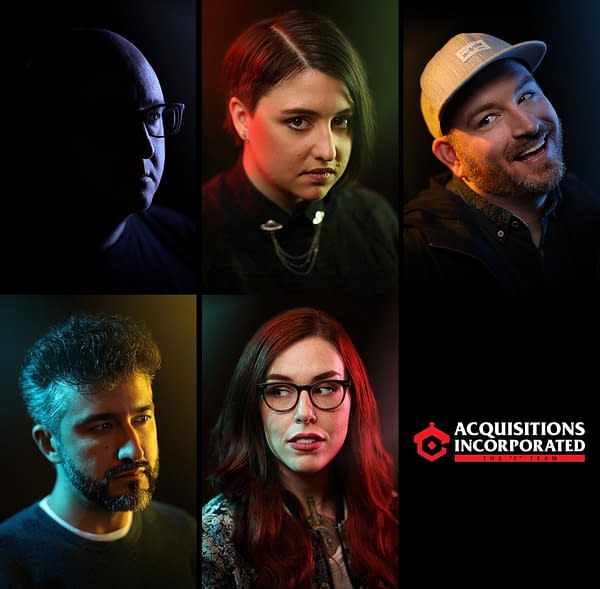 Here's the official description of the show from D&D themselves, and you can read more on the players here. Still no schedule set as to when anyone involved with the event will perform yet, but we suspect that's because there are still a couple of shows and celebs left to be announced as participating. D&D Live 2019: The Descent will take place from May 17th-19th in Los Angeles with all of the content being streamed on Twitch.
Acquisitions Incorporated: The "C" Team is a weekly D&D stream featuring the journey of a group of franchisees, employed by none other than the renowned Acquisitions Incorporated: Faerûn's premier adventuring brand. Under the watchful eye of Dungeon Master Jerry Holkins, these (mostly) merry heroes (at a discount) rampage across the land in search of fame, fortune, and scrupulously specific expense reports.
Enjoyed this article? Share it!