The folks at Activision have been taking it on the chin this weekend because Spyro Reignited Trilogy has no caption in the game. That may not mean much to those of us with perfect hearing, but to anyone with hearing loss or someone who is deaf, that makes a world of difference when playing. Today, GamePitt posted a response from the company as to why captions weren't included in the game, to which an unnamed spokesperson sent them this response.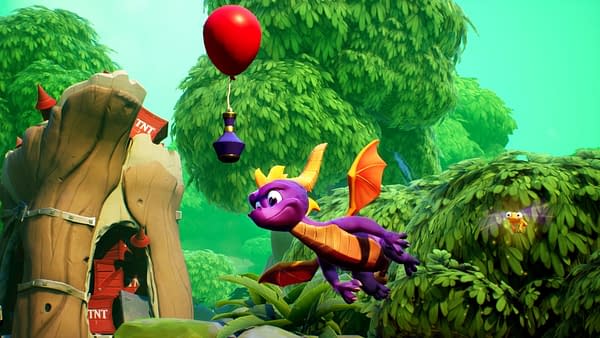 "When Toys For Bob set out to make an awesome game collection, there were certain decisions that needed to be made throughout the process. The team remained committed to keep the integrity and legacy of Spyro that fans remembered intact. The game was built from the ground up using a new engine for the team (Unreal 4), and was localized in languages that had not previously been attempted by the studio. While there's no industry standard for subtitles, the studio and Activision care about the fans' experience especially with respect to accessibility for people with different abilities, and will evaluate going forward."
If you grind that statement down, it basically says Activision considered putting them in Spyro Reignited Trilogy and then chose not to as it wasn't a priority. They are correct in the fact that there is no current standard by the ESRB or any other governing body to include subtitles in video games, but based on the backlash being seen on social media, it looks like there needs to be.
Enjoyed this article? Share it!