Before Chainsaw Games take Aftercharge into closed beta between August 3rd-5th, the developers released a new video showing off some characters. We tried the game back at PAX East and were kinda stoked for what we saw at the time. Now we get to see the characters we'll be working with as they are divided into two teams.
Workonics (Attackers): Bubbles, Buddy, Cyclops, Glitch, and Turbo.
Enforcers (Defenders): Builder, Huntress, Liquidator, Striker, and Tinker.
We still don't have a date yet as to when the game will officially be released, but by the looks of the video at the bottom, you'd swear it was ready to go today. Hopefully, when the beta is over we'll get official word as to when it will be unleashed onto Steam.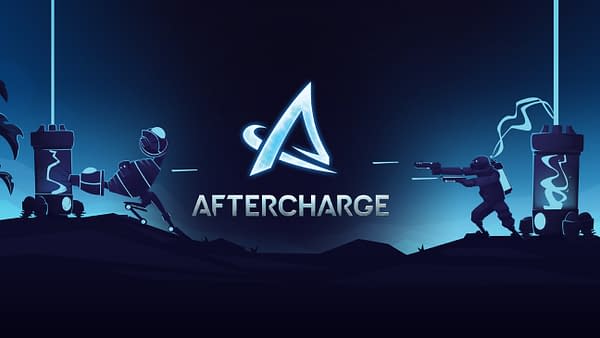 Aftercharge is a 3 vs 3 competitive game pitting invisible robots against an invincible security squad in high-octane tactical skirmishes. Six glowing structures called extractor are at the center of the gameplay and serve as the objective for both teams. The robots have to coordinate their attacks, create distractions and sneak around to destroy them. The enforcers on the other hand have to cover as much ground as possible and use their abilities wisely to spot the attackers and stop them before they can destroy all of the extractors.
Enjoyed this article? Share it!