Accessories to Die For: We Review Jinx's Wallet and Wristbands for Overwatch
A few weeks ago we received some awesome items from Jinx from their latest run of Overwatch gear. Among them were some interesting accessories. We received a pair of wristbands and a wallet linked to the game. So how well do these accessories hold up?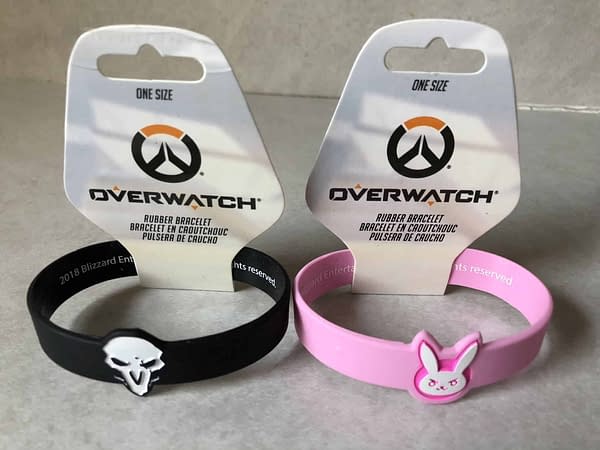 First, let's start with the armbands. Each one is made specifically for D.Va and Reaper in the most obvious colors of pink and black. D.Va has her trademark bunny on the front looking as mischevious and badass as ever, while Reaper is his skull mask hiding whatever specter resides underneath.
Each one comes with a personalized message and an Overwatch symbol, Reaper with "From the Shadows" and D.Va with "Nerf This!" The printing and outline job on these is pretty solid as they have more of an imprint feeling as opposed to just painting images from the game on there. The wording on the inside is a nice little touch for fans to see before they slip them on.
As far as comfort goes, these work for pretty much everyone. Here's the D.Va one sitting on my pale arm, fitting nicely and not too snug around the skin. The same with Reaper as they're made for anyone from kids to adults to wear without any discomfort. I will admit, if you've got thicker arms, they're going to get harder to put on, so these are made for an average wrist size. They're well made and are a great little item for people who are into wristbands.
Next up is the wallet, which I was genuinely surprised to see as I didn't expect Jinx to make anything like this for Overwatch fans. That's not to say that they wouldn't, but considering the product and what's gone into this, it was a bit surprising.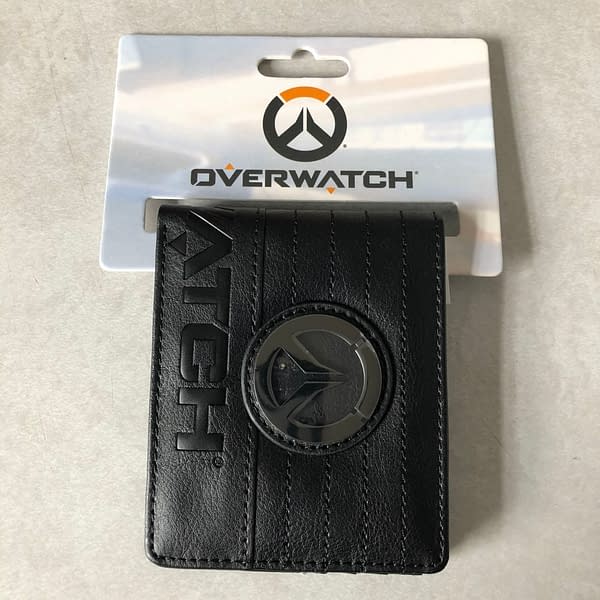 First off, this is a genuine leather wallet with special etchings throughout to give it what I would call a more professional feel and a better grip. As you can see from the photos here, the game's name is imprinted along the bottom on both sides with the primary logo on the front. And yes, that is a hunk of metal they put the logo on, which we'll discuss in a second.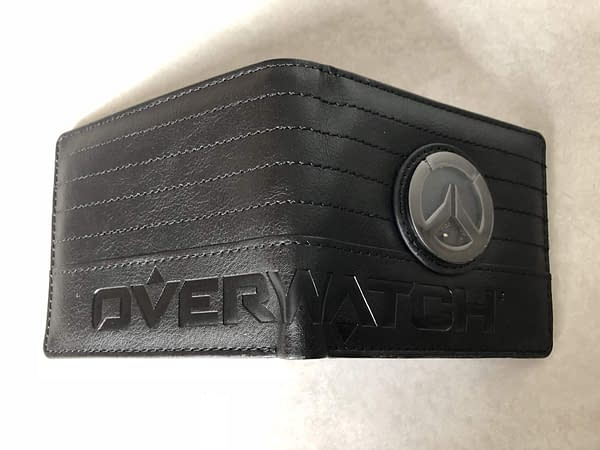 Inside you have the standard array of pockets and sleeves. A primary plastic slip for your ID, three pockets for various cards, and two behind each side, along with the standard money pocket behind all of them. I'm not going to put any of my information online, but as far as the pockets go, they're easy to slip material in and out of after a couple of uses. But the wallet itself stays firm and keeps everything secure once you've placed it back where you need it.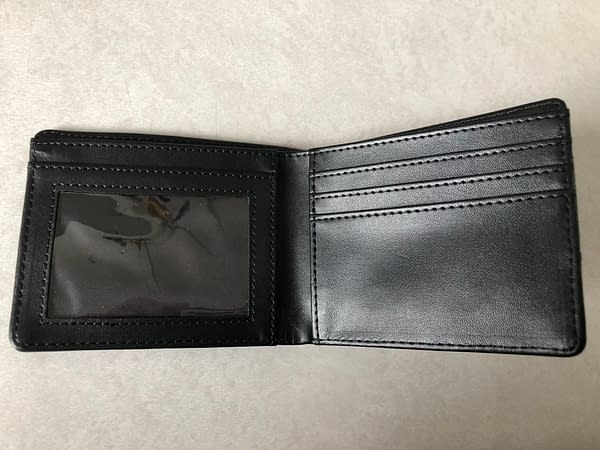 Folded up the wallet is slightly bulkier than you might expect, but that's primarily because of the metal logo. I enjoy having it there as it makes the wallet stand out, but you do need to watch what pocket you have it in sometimes. One night, through means we won't discuss here, I was informed that the logo was basically branded on my cheek after I had been on a long car ride for a couple hours. Something to think about if you're someone who throws it into your back pocket and forgets about it until necessary: switch the logo to the pocket side.
Overall, I really enjoyed the wallet and it has replaced and retired my Legend of Zelda wallet that served me well for about a decade. These are some fine Overwatch accessories that you can't really go wrong with, but it's more a choice in style and love for the game that will probably drive you to buy them. As far as testing them goes, they all work well for what they do and won't disappoint.