Amazon Reveals Several Games Coming To Amazon Luna+ In May
Amazon revealed today that they will be bringing several games to Amazon Luna+ in May, expanding their library a little more. Specifically, they will be bringing in four games from four different developers as they will have The Wonderful 101: Remastered, The Legend of Heroes: Trails of Cold Steel IV, RAD, and Rogue Heroes: Ruins of Tasos, all added to the Luna+ channel! We have a rundown of all four games for you here as they will be included at the start of the month.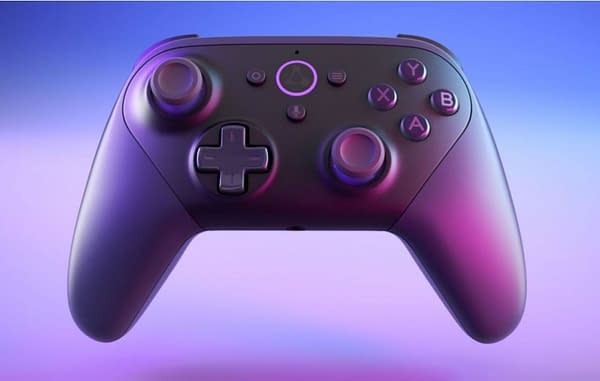 The Wonderful 101: Remastered

A team of heroes from around the world must UNITE to protect the earth from vicious alien invaders! This band of 100 Wonderful Ones works together using their fantastic abilities to create a variety of forms. Whether it be a giant fist or a sharp blade, they'll use their wits and power to overcome the enemy's pitfalls and perils! And the final member of this team of courageous heroes — is you (rated T for Teen).

The Legend of Heroes: Trails of Cold Steel IV

The Erebonian Empire is on the brink of all out war! Taking place shortly after the ending of Trails of Cold Steel III, the heroes of Class VII find themselves against the full force of the Empire in an attempt to stop its path of total domination. Further, the hero of the Erebonian Civil War and Class VII's instructor, Rean Schwarzer, has gone missing. Now, the students of Class VII, old and new, must unite with heroes from all over the continent to create the only chance the world has to be spared from total destruction (rated T for Teen).

RAD

RAD is a 3D action rogue-like set in a post-post-apocalyptic world, where humanity has faced armageddon not once, but twice. Playing as a teenage protagonist, you must venture into the Fallow — an ever-changing, radioactive wasteland filled with unknown and unspeakable creatures. RAD will launch May 13 on Luna+ (rated T for Teen).

Rogue Heroes: Ruins of Tasos

A dark evil stirs beneath the once peaceful land of Tasos…

Deep within the four Great Dungeons, the ancient seals that hold the Titans at bay are gravely weakened and their minions have unleashed terror upon the world. The Goddesses who forged the seals long ago have made a desperate plea for a band of heroes to come forth and save the people from a terrible fate… Rogue Heroes is a 1–4 player classic adventure game with modern rogue-lite elements. Team up with friends to combat procedural dungeons, explore an expansive overworld full of secrets and take down the Titans to save Tasos (rated E10+)!