Someone making an arcade cabinet for the game Cuphead isn't anything new, but this one is mighty impressive and looks pretty professional. There have been a couple home-build cabinets people have created over the past year or so for the game, but this one feels pretty exceptional above the others as the design and look of it feels pretty distinctive. The maker posted photos and a video on Reddit showing off what is essentially a two-player cabinet with six buttons and a stick each to get the most out of the game.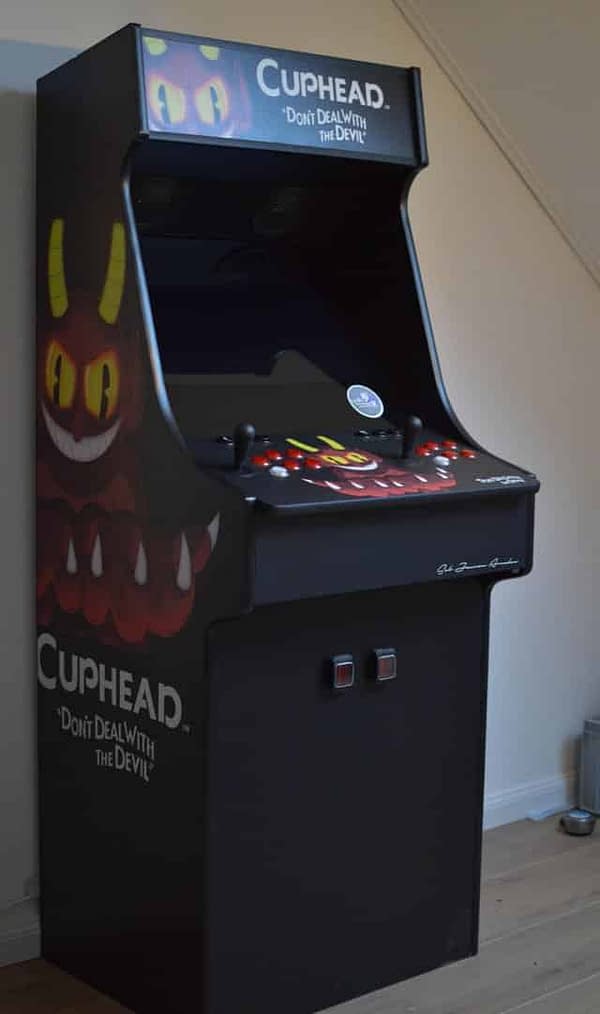 It's pretty cool to check out, especially if you're an old-school arcade junkie like myself. The guy even went to the trouble of throwing quarter slots in the front that light up. It's not for sale, but Cuphead fans might just get a kick out of it.
Enjoyed this article? Share it!