EA has released an extended version of the Anthem E3 demo shown on stage, extending the sequence and fights.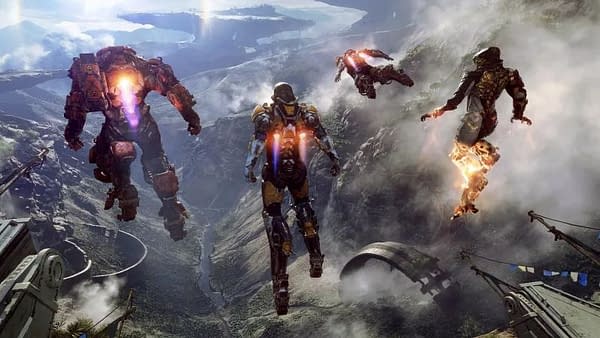 We finally got a decent idea of what the moment to moment of Anthem looked like at this E3. The demo and the accompanying presentation helped flesh out the classes and goals of a team, as well as the gorgeous vistas and enemies you'll be stacking up against. It was pretty impressive and certainly has me craving for more.
Well, to tide us over until new gameplay, here is the extended demo of the sequence shown at E3. This expands and ties together what we saw into a 20-minute package. You can see the nice unbroken sequence here that really gives you an idea of what it will be like to play the game, as well as a new look at the boss fight at the end of the mission that was cut from the E3 footage. You can take a look here:
I'm really beginning to get a bit excited about Anthem. As a big lover of Destiny, having another game that evokes that with new ideas and takes on mechanics is potentially exciting. Bring in the pedigree of BioWare and their storytelling abilities and I'm excited for what it can be. Seeing it play continuously like this is our best look at the game yet, so go get your eyes around it. Anthem is due out February 22nd, 2019. Hopefully, we will catch a few more glimpses between then and now.
Enjoyed this article? Share it!