"AO Tennis 2" Will Be Released In January 2020
Bigben Interactive along with Big Ant Studios will be releasing AO Tennis 2 next year as the game will be coming in early January 2020. Much like the predecessor, the game will feature all the talent and features of the Australian Open. The game will drop on January 9th, 2020. You can read more about the game below as well as check out the trailer.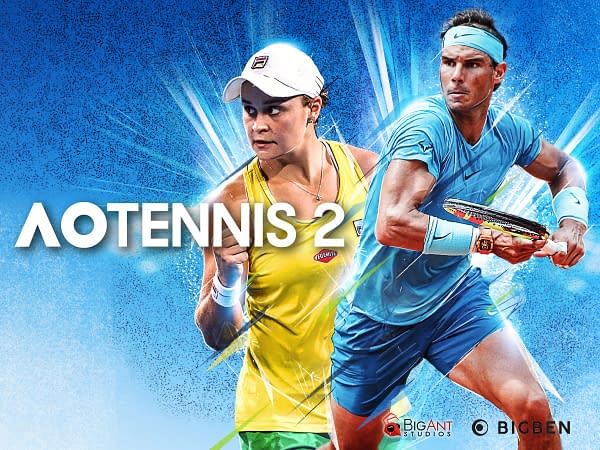 In AO Tennis 2, tennis fans can take themselves from the outside courts to centre-stage glory in the all-new narrative-driven career mode. For the first time in AO Tennis, success for a young talented player depends as much on external events as great play on the court, which provides deeper immersion into the world of professional tennis.

Players can once again use Big Ant's celebrated content editor, which was loved by the community in AO Tennis, to customize every element of their game. Furthermore, all content created and shared by users since the first game from 2018 will be available in AO Tennis 2. That's over 20,000 players and hundreds of courts that can be enjoyed by fans of the sport.

For fans that want to relive the glories of their favorite players, AO Tennis 2 includes a roster of some of the brightest talents across both the ATP and WTA, including Rafael Nadal, Ash Barty, Angélique Kerber and many others. All venues that will be used in the 2020 Australian Open will also be available in the game, so fans can enjoy maximum authenticity as they play along with the Australian summer of tennis.