Apex Legends Global Series Coming From EA & Respawn Entertainment
For esports fans looking for something to cheer on while the world is still under lockdown, EA and Respawn Entertainment have announced their new Summer Circuit in the Apex Legends Global Series — a four-month-long series of online competitions. This competition will bring the Apex competitive community together like never before, by giving competitors ample opportunities to compete while playing from the safety of their homes.
The ALGS has been averaging over 600 teams across their five Online Tournaments. EA plans to continue to invite competition from around the world when the Summer Circuit starts on June 29th. These tournaments are all leading up to the September Playoff "Super Regional" series. The best across each region will be paired up into the following: Europe with the Middle East & Africa, North America with South America, Greater Southeast Asia with Australia & New Zealand, and Japan with Korea.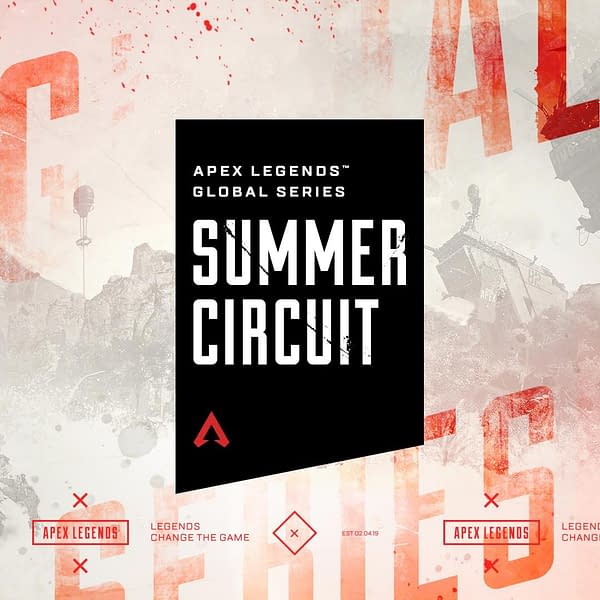 Fans interested in watching will be able to tune in via EA's channels on Twitch and Youtube. Games will be aired on Sundays through the summer, a great time to get people to tune in. Some of the teams competing are fan favorites such as ad hoc gaming, Team SoloMid, Made in Thailand 2, SCARZ White, and Team Fearow. The full schedule can be found on the Apex Legends Blog, which details the prize list.
Can't wait to sign up? Registration for Week 1's Regional Stages will start on June 9th, with the tournament starting June 20th. All eligible players who have ranked as Gold IV Rank on PC in Series 4, Split 1 can sign up. Haven't reached that status yet? You have until June 18th to reach it! Never played Apex Legends before? You can start playing for free on your Xbox One, PlayStation 4, and Origin for PC. Are you looking forward to this summer tournament? Let us know in the comments below!