Respawn Entertainment has revealed more of the new additions thrown into Season Four of Apex Legends, and expand on the Revenant's abilities. Players will now have a chance to be a ruthless killer as the Revenant as you're basically The Terminator on speed. Yeah, you can be cut down like every other character, but it's going to be a challenge with some of the moves and abilities at your disposal. Not to mention some weapons that can make you a problem enemy up close and from afar. We have more details if what's been added or changed, as well as a preview video to show it all off in Apex Legends.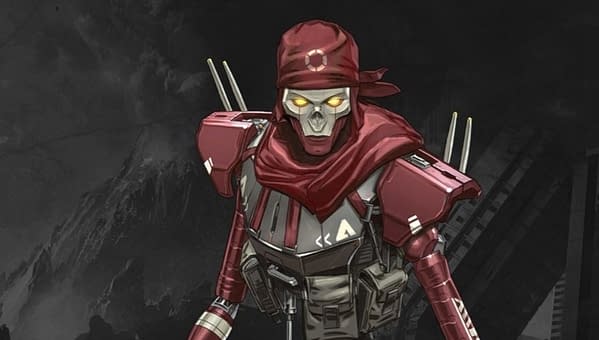 Map Update – World's Edge has been shaken up with a giant Hammond Robotics harvester that has fractured Capital City, creating fissures leaking lava throughout the entire arena. A breakdown of all the changes coming to World's Edge can be found here.

New Weapon – Find and equip the Sentinel bolt-action sniper rifle which features a special charge mechanic, giving players the freedom to really customize their shots — from slow to quick to charged shots.

Battle Pass – Players can get their hands on over 100 exclusive items, including Legendary skins, Apex Packs, Loading Screens, Music Packs and more.

Ranked Series 3 – Hone skills and earn recognition with Ranked Series 3 with a three month series divided into two splits — each with a soft reset. For players climbing up the competitive ladder, Ranked Series 3 introduces Master Tier, a new tier in between Diamond and Apex Predator. More details on Ranked League Series 3 can be found here.
Enjoyed this article? Share it!