Apparently You Can Play "Fortnite" On The Atari VCS
The Atari VCS is on the way, and as a demonstration of what it can do, the devs decided to show you it can play Fortnite without issues. The console is due to be released this Spring, and while there's been talk of what it can do, we haven't seen too many games appear on the console from the modern era. That all changed with an article from Medium that went live yesterday where they showed off what they saw from the company as CES 2020. Along with some setup videos and showing the console in a GEAMS case, we got to see them play Fortnite for a moment.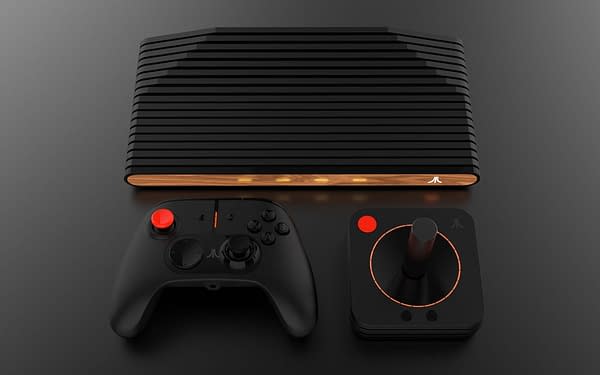 Here's the video of it in action, as the console contains what they call a "unique PC sandbox" that allows you to run Linux and Windows. And because you have that kind of access, you can load other software to the device like the Epic Games Launcher. That opens a new door to a lot of possibilities of the kind of games you can play on the console, as well as the kind of PC access users may have. This is, in our best estimation, the missing piece of the puzzle we really wanted to see from the Atari VCS. Now that we know this is a for-sure possibility, there's a lot that can be done with that kind of access.