Arc System Works Mixes Multiple Games Into "Code Shifter"
Arc System Works is apparently going to be releasing a major crossover game of their own called Code Shifter, featuring several gaming properties. The game is mixing in a ton of character from games you may be familiar with, such as River City Ransom, Guilty Gear, BlazBlue, Kuniokun, and more. Many of them in their original 8 or 16-bit forms, others transformed into lovely pixel art versions. The game itself is a 2D action platformer that will contain over 100 characters from titles that span Arc System Works' history.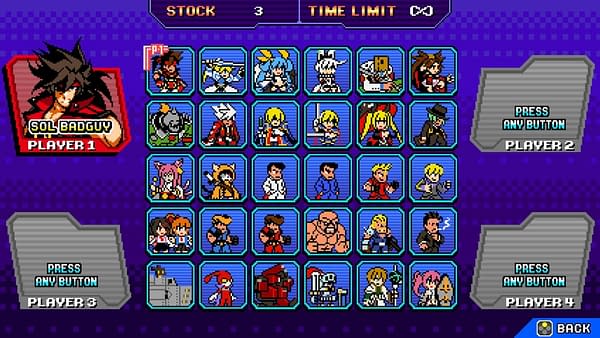 The game's plot isn't completely explained on their website, only that it seems to involve a game programmer with some code that's gone haywire. And the only way for you to fix what's going on is to jump into the game yourself as one of the programmers named Stella. The game seems to have four-player co-op, as you can change out characters depending on the needs of the stage. Code Shifter looks pretty awesome, but there's still a lot we don't know about it. The game is currently set to hit all major consoles and PC in Japan on January 30th, and sometime in Q1 2020 everywhere else.