PAX East 2019 will be getting a little grump right off the bat as Arin Hanson of the Game Grumps will be giving the keynote speech on March 28th. Hanson has been active in gaming, animation, voice acting, and even game development for years, making him a perfect fit for the opening "Storytime" address. The keynote will take place next week on Thursday, March 28th at 10:30am in the Main Theatre, and will be broadcast live on Twitch Penny Arcade's official feed. Here's a little more info and a quote from Penny Arcade's Jerry Holkins.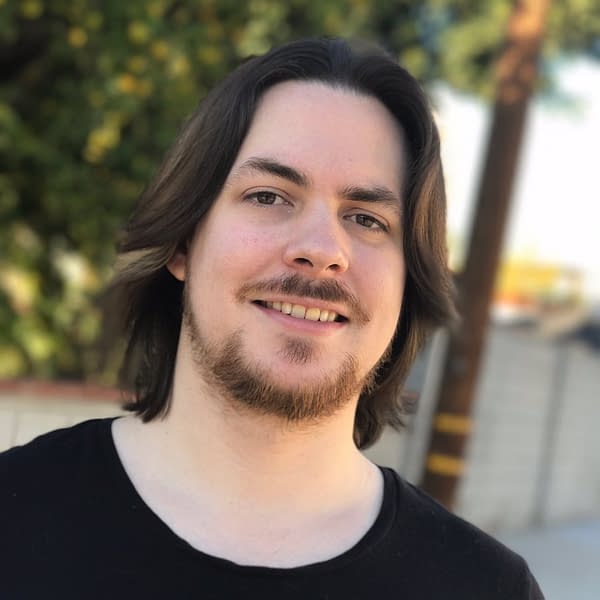 Hanson co-founded Game Grumps in 2012, where he, co-host Dan Avidan, other regular collaborators, and special guests play and provide comedic commentary on video games. That humor has won the channel more than five million subscribers, leading to live show tours across the globe, and even becoming a video game publisher with the release of 2017's Dream Daddy: A Dad Dating Simulator, where Hanson served as the executive producer and a voice actor.

Outside Game Grumps, Hanson has acted in web series such as Bee and PuppyCat, Good Game, and Red vs. Blue. His voice can also be heard in games such asMarvel: Ultimate Alliance, Dragon Age: Inquisition, and Minigore. Hanson also produces game parody music as part of the group Starbomb, whose latest album The TryForce releases April 19.

"Having done virtually everything else, it was only a matter of time before Arin opened up a PAX East," said Jerry Holkins, co-founder of Penny Arcade and PAX. "I can't wait to absorb his profound wisdom."
Enjoyed this article? Share it!