Playing catch-up with a lot of the E3 news we didn't cover while we were covering other news, Nintendo revealed the first Arms DLC will be free and will be a new character. Well, technically not so new to people who have been playing the game. Mr. Brass is the end boss for the single player campaign, and he's one hell of a competitor to deal with normally. But next month he'll be unlocked as a playable fighter in every game mode and online.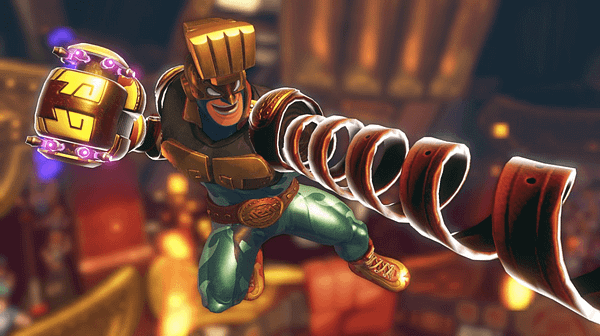 The character itself will present a new way of thinking and fighting for players as he charges his upper body, making him almost flinch-proof for attacks, along with his arms staying permanently charged when you're knocked down to 25% life. This free DLC will actually be the second free update coming to the game as Nintendo will add "Spectator Mode" to Arms this month.
The move feels like Nintendo is already testing out how things will go once the game is fully functioning in the world of eSports, and having a spectator view will add to the ability for independent broadcasters and tournament officials to show off the game without taking either side. Some good things are on the way for the game!
Enjoyed this article? Share it!