I wasn't quite sure what I was in for when I checked in with the Epsilon Games crew at PAX East to try out their latest game, Primus Vita. And to be honest, I'm still not sure what I experienced. Created by a team of former Ubisoft employees, the game is a sci-fi first-person narrative puzzler that has a crew of six people making their way through what appears to be digital apparitions they're experiencing in their own minds. The game offers puzzles for you to solve to make it through these areas, a combination of placement and word games from what we experienced at the convention.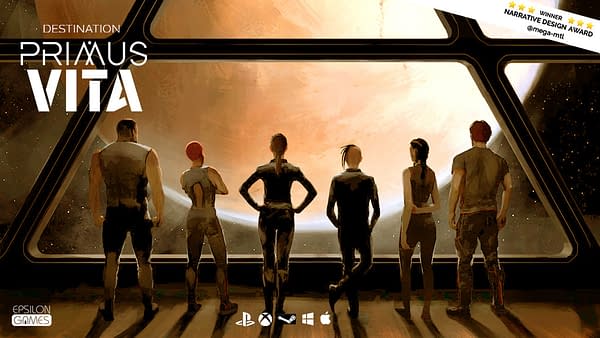 Then, we got thrown into some kind of memory with the character's brother as he threw a party for the entire group, and now we have to confront this unpleasant moment in our lives through the art of deduction. A lot of what was going on just made no sense to us, but it is a demo so we're very forgiving. We also were given a short comic to explain part of the origins, but we were left even more confused after reading it as it had nothing to do with the game beyond introducing the characters. We weren't given a release date for the game, so basically we're just looking forward to seeing Primus Vita again at PAX West with hopefully new material added.
Enjoyed this article? Share it!