Audeze Launches Closed-Back In-Ear Headphones With The Euclid
Audeze has launched a new pair of closed-back in-ear headphones this week which they're calling the Euclid. It's one of the more interesting design choices they've made as this pair doesn't have the big web mesh design across the ears that some of their previous in-ear models have had, taking cues from some of the more recent releases by other companies for this type of earbud/headphone. This is their first closed-back in-ear headphone which features custom built 18mm Audeze planar magnetic drivers, MMCX cable terminations, and ergonomically designed precision-milled aluminum housing. Essentially, it's designed to be a high-end model. It looks pretty cool, but it's clear that with the release of recent models that look similar to this, they decided to go in that direction for a pair. If you're looking to get a pair, fair warning, they're mighty pricey as they currently sell for $1,300 on their website and through select retailers. We have more info on them below.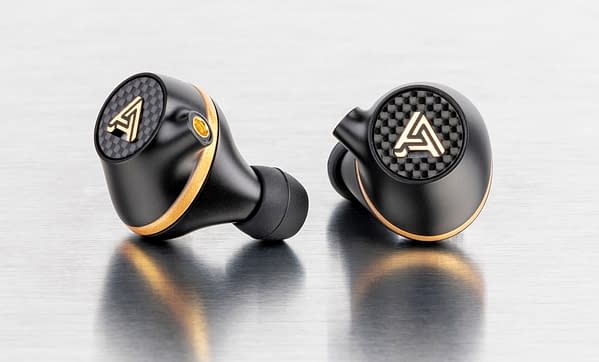 Planar Magnetic. Closed-Back. In-ear. Precision-milled Aluminum. Our new Euclid combines all of these features to deliver superior detail retrieval and sonic accuracy with a soundstage and dynamic range so robust you'll forget you're listening to a closed-back in-ear. The miniaturized 18mm single planar magnetic drivers have no crossovers, resulting in superior cohesion across the entire frequency spectrum. Euclid is engineered for an incredible 105 dB/mW efficiency and a max SPL well over 120dB, giving it the highest dynamic range of any in-ear in its size category. The smoothly contoured light weight design incorporates precision-milled aluminum and carbon fiber for a look that doesn't sacrifice elegance for comfort.

Audeze 18mm Planar Magnetic Drivers.

Highest dynamic range of any in-ear in its size category.

MMCX universal cable connectors for easy customization.

Lightweight precision-milled aluminum housing with ergonomic design.

Variety of accessories including SpinFit® and Comply eartips.