Nexon announced this evening that AxE: Alliance Vs Empire is receiving a major content update to the MMORPG that will help improve the game. Below are the improvements they're adding in this week, which includes a new Moonstone System and a season event on the way for Halloween. The update is available as we speak, all you have to do is download it here or update it on iOS or Android. No word yet on whether the devs will expand the world of AxE: Alliance Vs Empire with the growing audience, but we're guessing that's coming in time.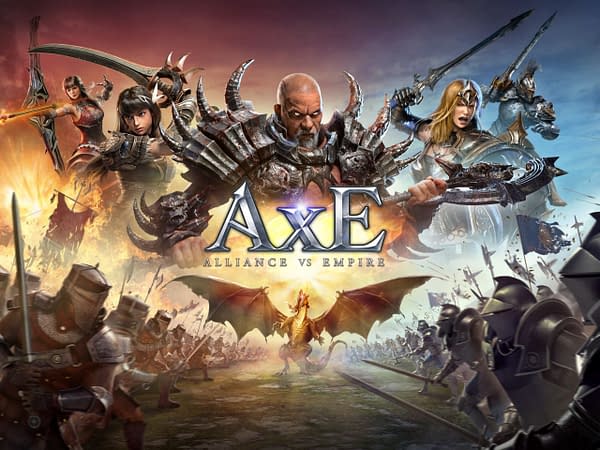 · Moonstone System – In this all-new in-game addition, players can obtain Moonstones from the Area 4 "Ahl Pazo Spirit Forest" to the Area 11 "Adventus" by slaying monsters. There are four tiers of Moonstones, each with their own levels of power and rarity

· Seeker Book Mission Log – All new and returning players will receive their own Seeker Book packed with challenges. Every completed mission earns players with special in-game rewards

· Increased Artifact Powers – The maximum level cap for every Gem in the 'deisha's Sacrifice, Aegis of Samrave, Tyr's Renewal and Shedim's Favor Artificats have been raised

· New Wings – The powerful Mechanica Wings are now available, boasting a maximum level of 60 and Passive Skill of two-second invincibility when HP drops below 15% (cooldown time set at 100 seconds)

· Stylish Costumes – The Dark Nobility character outfit set is now available for customization

· Seasonal Event – To help celebrate today's content update, players are invited to collect corals during the Deep Sea Event for exclusive rewards.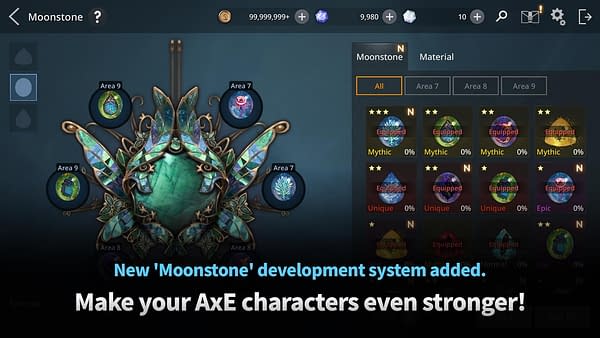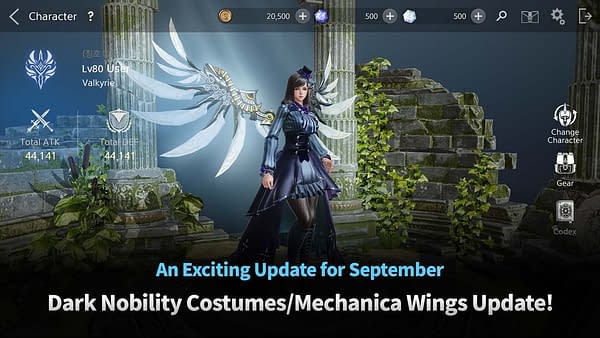 Enjoyed this article? Share it!