Bandai Namco have revealed more pictures for their upcoming release of Dragon Ball Z: Kakarot, showing off more characters in the process. Some of the fun images we got this time around show off images from the Buu Saga, which is one of the more interesting but convoluted story arcs in the entire series. We get a good look at Kid Buu, and he brings the pink thunder down on the planet. But we also get to see an adult Gohan and the formation of Vegito.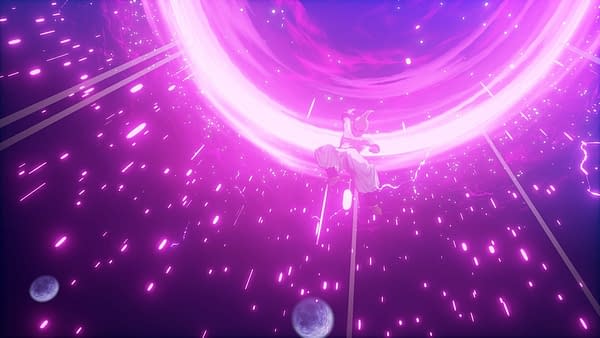 The game is looking pretty cool, design-wise, but they got an iconic series to work with. It would be nice to see more of how these characters look in the game because most of these look like cutscenes or animations designed to make them look awesome. Not too much on running around and finding the battles. Dragon Ball Z: Kakarot is due to be released on January 17th, 2020.
Enjoyed this article? Share it!