Big Way Games have finally given BDSM: Big Drunk Satanic Massacre a proper release date as the satirical action RPG will be coming in September. September 26th, to be precise, as the game will be released on PC through Steam. You will play as Lou, Satan's son, going around battling a strange and horrific human invasion of Hell. In the process, you'll be rescuing a demoness from the clutches of those nasty people and mega-corporations who have invaded your home and have set up multiple shops that do not fit the aesthetic. Enjoy the trailer and proper description below.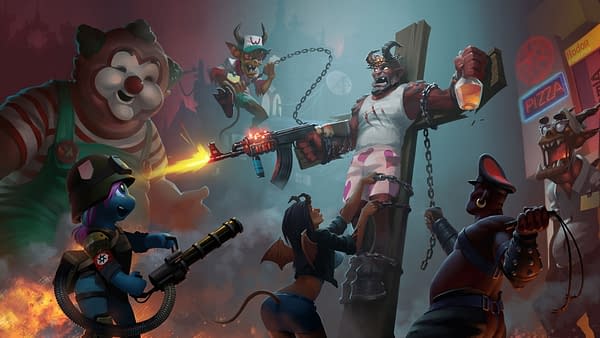 Hell's Bells! Satan's domain is going to get scorching hot this September with the impending release of BDSM: Big Drunk Satanic Massacre from developer and publisher Big Way Games. It's time for take-no-prisoners all-out mayhem featuring Lou, Satan's beloved son, as he blasts through waves of vile traitors to prevent hell from being overwhelmed by pathetic humans! Rip through the human onslaught with a variety of soul-shredding weapons, and don't forget — milk is magical, at least in Hell. As Lou's cure-all super-fuel, chugging it down brings back his health and readies him for even more bone-breaking badness.
https://youtu.be/kPLugtCvgrY
Enjoyed this article? Share it!