This week, one of the more intriguing indie games we saw last year, A Case Of Distrust, finally got released in full on Steam. Created by Ben Wander, the noir-style mystery game puts you in the middle of a murder case with a very artistic style of presentation. The game is part narrative adventure and part history lesson, which is what caught our eye as a standout at conventions in 2017, as it embodies the 1920's type of detective story you would normally read about in novels from that time period. Think Dixon Hill from Star Trek: The Next Generation, but not as cheesy. Below is a description of the game along with the launch trailer, as you can pick up this indie title from Steam for only $15.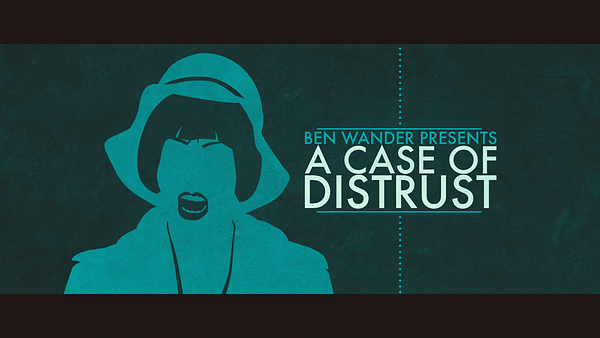 A Case of Distrust is a narrative mystery from 1924 San Francisco. Play as private detective Phyllis Cadence Malone in this historical 2D adventure game. Explore underground speakeasies, smoke-filled billiard halls, classic barber shops, and more. Catch suspects in lies by using evidence, statements, and your wits. Intrinsic challenges face our heroine, as she struggles against a pushback on emancipation, leading to many doubts, both internal and external. Uncover the truth in a mystery full of deception!
Enjoyed this article? Share it!