Bethesda has announced a new game in the Fallout franchise called Fallout 76.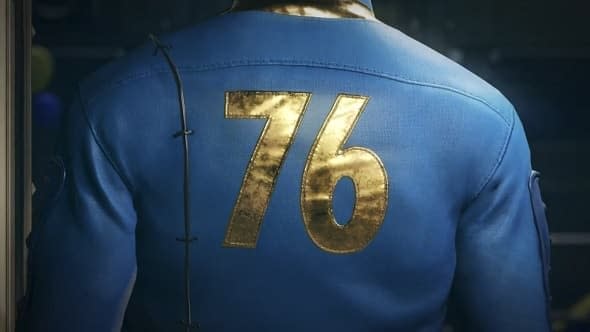 Ever since yesterday, Bethesda has had the gaming community enraptured by a Vault-Boy statue and a TV screen. Holding a stream for something clearly Fallout related, it went on and on for nearly a day, over a 100,000 concurrent viewers tuning in at some points. It started to get a bit silly, as people watched for hours and hours for any new announcement.
Well, that has now reached its conclusion, and we have a big announcement to go with it. Bethesda has announced Fallout 76, which is a brand-new game in the series. No remasters here. Details are incredibly light and the only thing we got was this rather vague but undeniably Fallout-flavoured trailer. You can see that here:
Nothing much more was shared about the game, be that its story, setting or even exactly what it is, but Bethesda say they will explain more at Bethesda's E3 briefing on June 10th.
Perhaps the other interesting thing of note is that this is being handled internally by the company, the game coming from Bethesda Game Studios. I expect this to be a game in the vein of Fallout: New Vegas, so it is interesting to see the company take on the game themselves rather than enlist a third party developer like Obsidian did on that game.
Still, a new Fallout game to look forward to? That's a surprise. Based on how the publisher did it with the last entry, my guess is that there is a very real chance that this game lands this year. I'm certainly very intrigued to see what is going on here. On that, we will only have to wait a little over a week now.
Enjoyed this article? Share it!