Bethesda Softworks Giving Away a SEGA Dreamcast With Rage 2
Have you ever had a desire to play modern games on a SEGA Dreamcast? That dream might come true if you also happen to be a Rage 2 fan. Earlier this week, Bethesda Softworks posted a new contest online offering fans a chance to win a copy of the game which can be played through an old-school Dreamcast that they've decorated with the pink anarchy symbol and decked out all in black.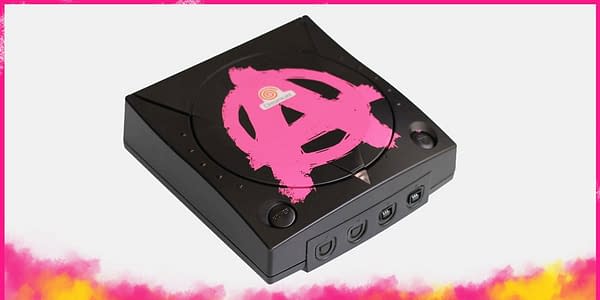 You can read the full rules of the contest here, but the shorthand version is that you have to retweet the post below to be entered for your chance to win it. It's actually pretty awesome the company went to these lengths to promote it with gamers. Here's hoping this influences a Dreamcast mini somewhere down the road! Rage 2 will be released on May 14th.