Bethesda Softworks seem to be working to repair all the issues people are having with Fallout 76, starting with a fresh new patch on the way. They released details but did not include a full set of patch notes, on what will be changing when they attempt to repair some of the problems players have been complaining about. Whether or not it will fix enough to bring players back who have left the game is another story, but at least Bethesda is trying to repair the damage done. The also noted that this will be the first of several patches coming in 2019.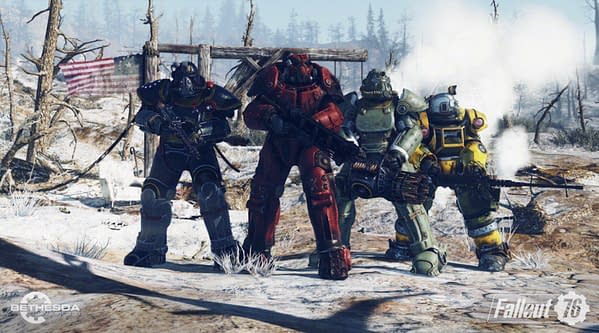 Containing more than 150 fixes, the patch will now land on PC beginning tomorrow and consoles early next week. Similar to what we did with the December 11 patch, placing it on PC first will give us time to make further adjustments as needed before releasing the patch on consoles. We will communicate if there are any further diversions from the schedule. PC players, please note that tomorrow, January 10 at 9am ET Fallout 76 will be receiving this update at which time we will also post the patch notes. Thank you!

Last week we mentioned that we would be starting the new year with new patches. The first of those will be coming January 14. Like the December 11 update, this patch will address many issues raised by the community as well as continue focus on improving performance and stability.
Enjoyed this article? Share it!