Some pretty interesting news for those of you who are Rock and Morty fans: Big Pixel Studios, the makers behind Pocket Mortys, has been acquired today by Adult Swim. Neither company has yet revealed details of the agreement.
Pocket Mortys has received a lot of praise and hype from fans as a humorous take on Pokémon using characters from the series as well as the infinite universes to create characters of their own wishes. Most likely the company will be merged into Adult Swim Games, along with all the company's assets for the game which has been receiving regular updates. The company is also responsible for Amateur Surgeon and Robot Unicorn Attack. Here are a couple quotes from this morning's press release.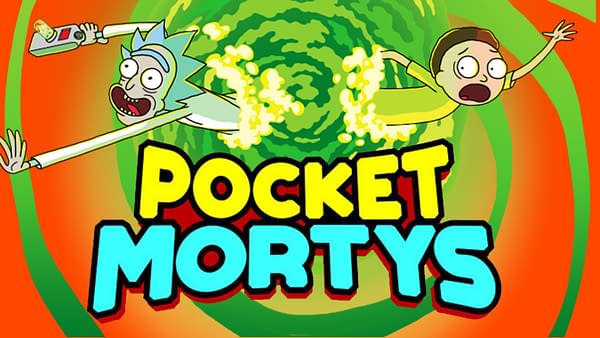 "We're thrilled to have Dave and the team at Big Pixel join Adult Swim Games," said vice president of Adult Swim Games, Jeff Olsen. "Having such a talented creative team in-house will allow us to build much deeper and more immersive games for fans."

"We are extremely proud of the relationship between Big Pixel Studios and Adult Swim Games resulting in the success of Pocket Mortys," said David Burpitt, managing director of Big Pixel Studios. "I hope our players are as excited as we are knowing that this new chapter puts us in a fantastic position to develop existing and new titles for them to enjoy."
Enjoyed this article? Share it!