Looking For Comfort Over Immersion: We Review Bionik's Mantis Headphones
If you're currently playing with a PPVR, chances are you've had mixed results when it comes to using headphones. I myself have tried a couple of different headphones and earbuds and headsets that I own and nothing has come to pass as something even close to comfort without feeling weighed down or like I've been gaming in the hot sun all day. While we were at E3, Bionik showed off something that might be the solution we've been looking for, and that's their Mantis headphones. Now to be clear in this review, these were specifically designed for the PSVR, and we don't own any other VR gear so we can't attest to whether or not they'd work with them. So if you're looking for an opinion on the headset beyond the PSVR, we can't really help you. (But if Oculus, HTC or Samsung would like to send us ones to test it out on, we're open to it, please contact us!) The primary reason as to why these work for PSVR is because they clip to the sides with an adjustable clip. You simply pull down the lower end of the clip and snap it into place, which makes for easy installation. The first thing we noticed on the Mantis' installation is that there wasn't much challenge to it. We didn't have to assemble anything or put pieces in a special order—they came ready to apply right out of the box. A simple splitter cord connects the two with a 3.5 jack on the end to plug directly into the headset, no software or special requirements to make it run. The earpieces themselves are made of a soft rubber that feels close to a regular fabric. These were designed as if they were walkman style headphones, where they're right against your ear but not covering it, which makes it nice for breathability and now allowing my ears to become warm and sweaty over time. The best bonus to the feeling of them is that they are as lightweight as you can get. Because of the way that they clip and the way the design is balanced, you'll know they're there, but it won't feel as heavy. So the design already eliminates several problems with a standard set of headphones.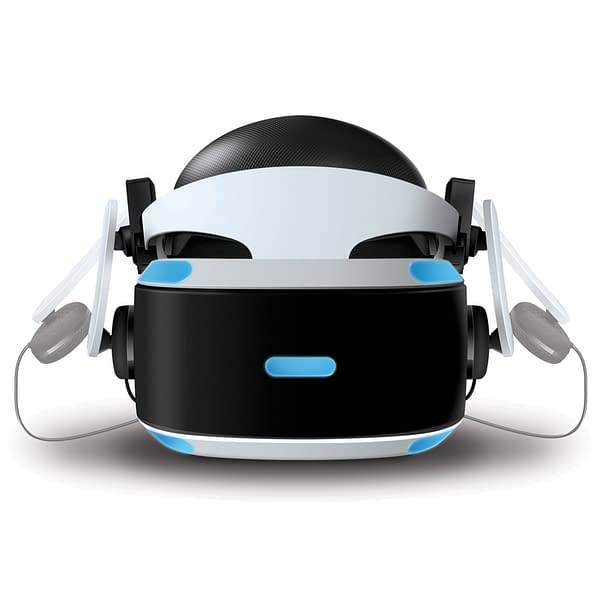 As to the sound quality, they're pretty damn good. The sound doesn't lose anything from being in any other audio format as it comes across crisp and clear with no degradation or loss of elements. What you hear in the game by itself on a TV or monitor is what you'll hear here with great quality. I'm not going to lie to you, because they're not proper headphones or earbuds, some sound from the "outside world" does leak in. However, I don't really mind that because I've personally never been comfortable being totally immersed and having zero recognition of where I am and what's going on. So for me, that's a non-issue, but I also recognize that some would dislike it.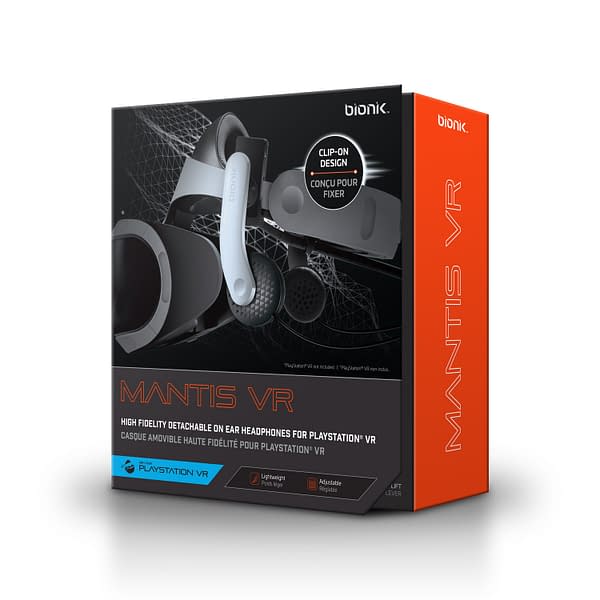 Overall, The Bionik Mantis headphones are a great alternative to your usual pair or headsets for your PSVR. By far the comfiest and easiest to deal with, they don't take up a ton of space, you can leave them on the VR gear when you're done, and they're easy to clean. The downsides are that volume control is handled on the gear itself and a little outside noise and get in. But those are small prices to pay for comfort, and when I'm already wearing three pounds of gear on my head, comfort becomes more important than VR gameplay.